Couple plead not guilty to charges stemming from death of malnourished baby; some urge tougher charge


BELLINGHAM – Cody Shields and Brittany Daniels  pleaded not guilty Friday to second-degree manslaughter in connection with the death of their infant son.

But, in the courtroom, others held a vigil for 3-month-old Lucian Shields and called for a tougher charge against the parents-- at least first-degree manslaughter.

Cody Shields and Brittany Daniels have been accused of "malnutrition, absence of feeding for a prolonged interval, and gross neglect" in the death of Lucian, who weighed 9-pounds, 7-ounces at the time of his death – only 8 ounces more than he weighed at birth.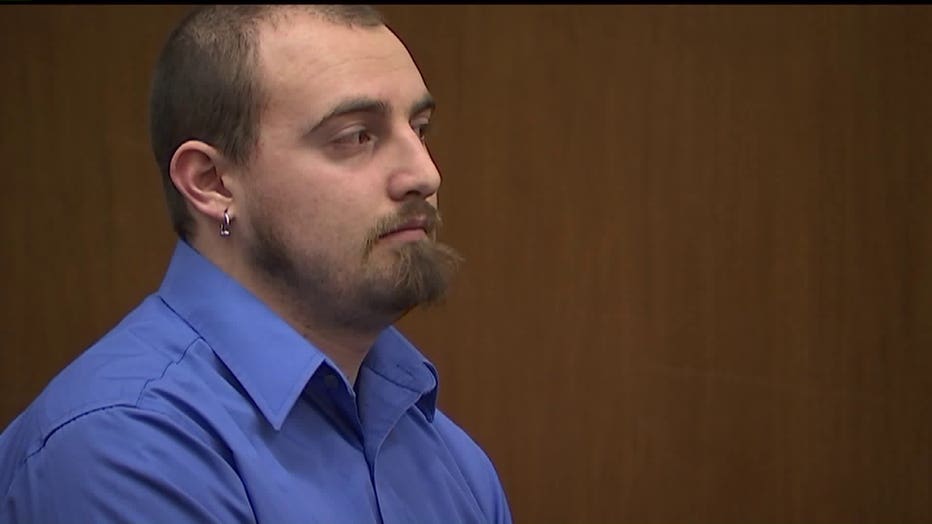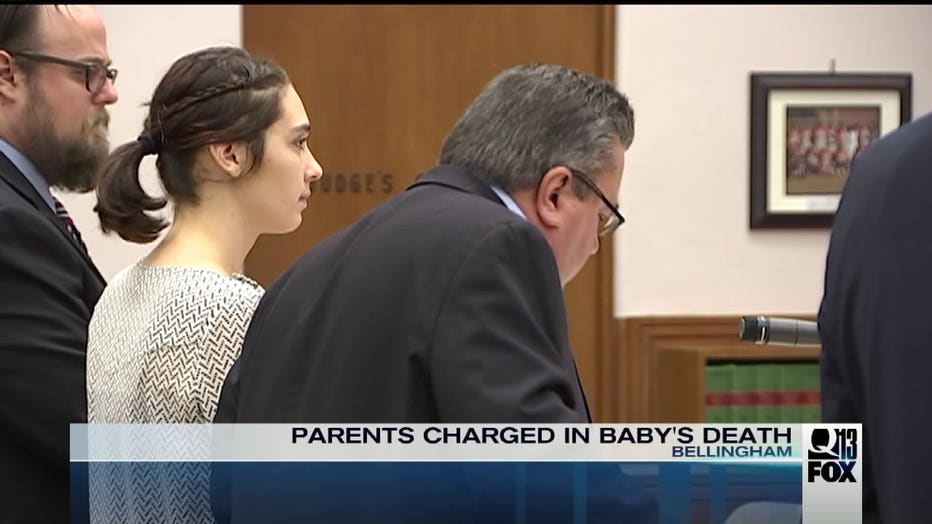 Brittany Daniels

Charging documents show that a search warrant was served to Facebook for the messages Shields and Daniels exchanged over the course of Lucian's life.

One exchange shows Daniels writing "your sons (sic) not too happy either now."

Shields responded "his stomach is upset more than likely."

Daniels: "I can't fix that for him till we got (sic) to the store so he's gonna have to suffer."

Another set of messages from Daniels, which weren't responded to:

"Do you remember the last time Lucian was fed?"

No response.

"No … okay … thanks."

The medical examiner reported that Lucian had almost no fat on his body at the time of his death, and that his stomach and small intestine were empty, leading to a ruling that the child had very little to eat for days.

Shields told police he'd fed the boy three times since the night before the boy's death, and Daniels said she'd done so twice.

Shields shared a bedroom in their apartment with Lucian, while Daniels shared a room with her son from a previous marriage.

Prosecutors allege that Shields would often stay up all night playing video games in the living room and sometimes fell asleep there for much of the day while Daniels was at work.

Police said Shields told them he fell asleep around 7 a.m. on Dec. 8, 2015 – the day of Lucian's death – and that Daniels went to work at 9:30 a.m.

Shields said he woke up at 2 p.m., but didn't check on Lucian until 5 p.m., when he found the boy's lifeless body in his bassinette.

Police obtained Lucian's medical records, which show that at 15 days old, the boy weighed 7 pounds, 14 ounces – eight ounces less than his birth rate.

Doctors recommended Lucian be switched to a high-calorie formula and fed every two hours, with a follow-up checkup in a week.

They didn't return for a follow-up.

Lucian was taken to a different doctor just over a month later. The doctors didn't indicate any concerns about the boy's 9-pound weight at that time, but did note that his weight was in the fourth percentile for growth change.

Daniels' mother, Mischelle Porter, told detectives Shields was neglectful and often sat in the living room playing video games while Lucian cried in the bedroom with the door closed.

She also said both parents were often irritated with the child because he cried so much.

On Nov. 9, charging documents show, Daniels messaged Shields saying "we're going to have to drive his cranky ass round the block or something."

Shields replied: "Yeah, or kill him."