County tells cities: You can pay to keep Metro bus service at same levels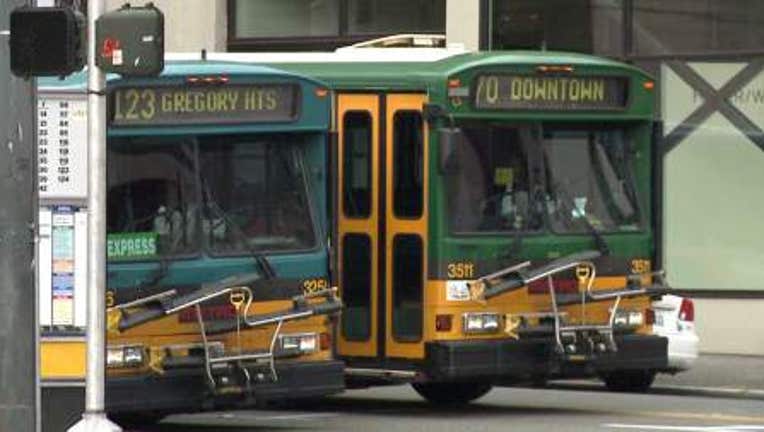 article
SEATTLE -- Voters in King County last month voted no on Proposition 1 that would have raised car tab fees and sales tax to help pay for Metro Transit bus service. The rejection prompted the county to go head with plans in the fall to eliminate 72 routes and reduce service on 84 others.

Yet, King County Executive Dow Constantine said Monday that bus ridership is as high as ever.

"Four-hundred-thousand people vote with their feet every weekday," he said at a news conference.

That's why he says something needs to be done to keep bus service from being cut.

On Monday, he announced a new program that will allow cities to provide their own funding to keep buses on the road.

"It will work because some cities have a greater willingness to pay for transit," he said. "It will work because some cities have a greater ability to pay for transit."

Voters in Seattle's city limits did vote "yes" to Proposition 1 by a 2-to-1 margin, so City Councilman Tom Rasmussen was asked if he thought Seattle might take advantage of Constantine's proposal.

"If we can dig deep and find some cuts available to find immediate (budget) cuts, we'll certainly do that," he said. "But in the long run, we're going to have to get voter approval to have a sustained funding source for transit."

Seattle Mayor Ed Murray on Tuesday morning will announce a plan for Metro Transit funding in the city. If voters approve it in November, bus service could be restored next year.