Councilman proposes city ID cards; immigration restriction advocates balk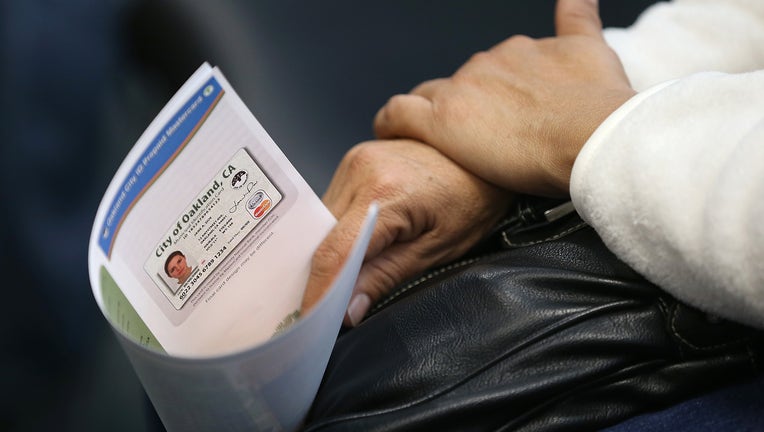 SEATTLE -- As city council members begin to explore the idea of issuing city sponsored identification cards, at least one local lawmaker hopes Seattle will follow the lead of San Francisco and New York and promote the cards as a way to help the city's less fortunate residents.

But not all are sold on the plan.

Voluntary municipal identification cards could relieve many of the stresses of the city's most vulnerable residents such as immigrants, transients and refugees, said the proposal's author, city council member Bruce Harrell.

The municipal cards could be used as proof of identity across all city agencies. Among many positives, ID cards could allow illegal and fringe members of society to gain greater confidence when seeking assistance from law enforcement, Harrell said.

"There can be serious barriers to acquire a Washington State Identification Card for some residents, and without ID, people can face challenges accessing important services," Harrell said. "I think it is well-passed time to explore the creation of a municipal ID card program."

Residents must show proof of identity and proof of Washington state residence such as a home utility bill or vehicle title to receive a state ID card.

At least 10 other cities across the U.S. have municipal identification cards.

But Craig Keller, the co-founder of Respect Washington, a group that advocates more stringent restrictions on immigration and licensing, said municipal identifications are subversions of existing law and are often used to give illegal immigrants more voice.

"Harrell proposes that Seattle taxpayers fund a fake ID factory for illegal aliens," Keller said. "The importance for Harrell is in broadcasting out an ever more welcoming picture of Seattle's sanctuary to populations outside the U.S. Border... the card invites more border chaos and resulting attack upon employment and fair wages for low skill minorities and young Americans."

Seattle and King County are deemed "sanctuary"  cities for illegal immigrants, and maintain certain laws protecting their rights. Keller said it's laws like the sanctuary city and proposed ID cards that further advance the position of illegal immigrants in Washington.

"These are ramifications we need to understand," Keller said.

The first public and city council discussion of the cards is slated for 2 p.m. Wednesday at the Seattle City Council Public Safety, Civil Rights and Technology Committee.