Cops say gun-wielding craziness leads to capture of missing high-violent fugitive, David Hodge
FUGITIVE CAPTURED March 17, 2013 -- The Department of Corrections says the arrest of David Hodge started with a 911 call about a man with a gun in downtown Seattle -- making threats to shoot and kill people. That brought cops to where Hodge was on the street. Officers say he ran, but was quickly caught -- with a gun on him. FUGITIVEWANTED BY DOC IN KING COUNTY Jan. 25, 2013 -- High-violent offender, David Hodge, is wanted by the Department of Corrections for Escape. He's been busted for terrorizing his former flames -- dragging one woman out of a car by her hair, and tossing her in some nearby bushes. For another ex -- it was a double dose of domestic violence -- choking and threatening to kill her one time, and going crazy with a car in another attack. "One time David was driving the victim home from work, and they got into an argument," says DOC Ofc. Christina Lacy. "When they got to her house, as she was stepping out the car, David hits the gas, causing her to fall flat on her face onto the concrete, and causing the car to run over her legs. He keeps going, not stopping to see how she's doing. At that time, she was actually 9 weeks pregnant." Along with all the domestic violence, Hodge has several other convictions on his rap sheet.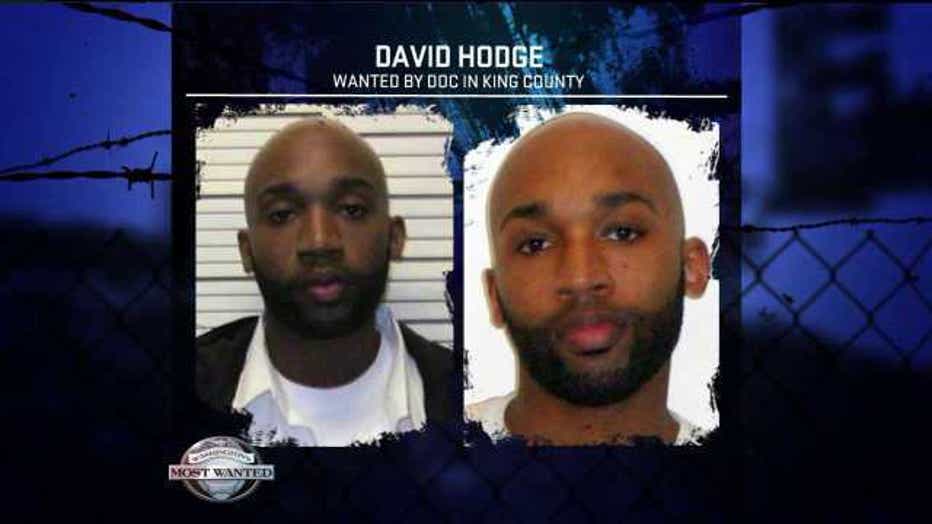 Here are the details on DAVID HODGE: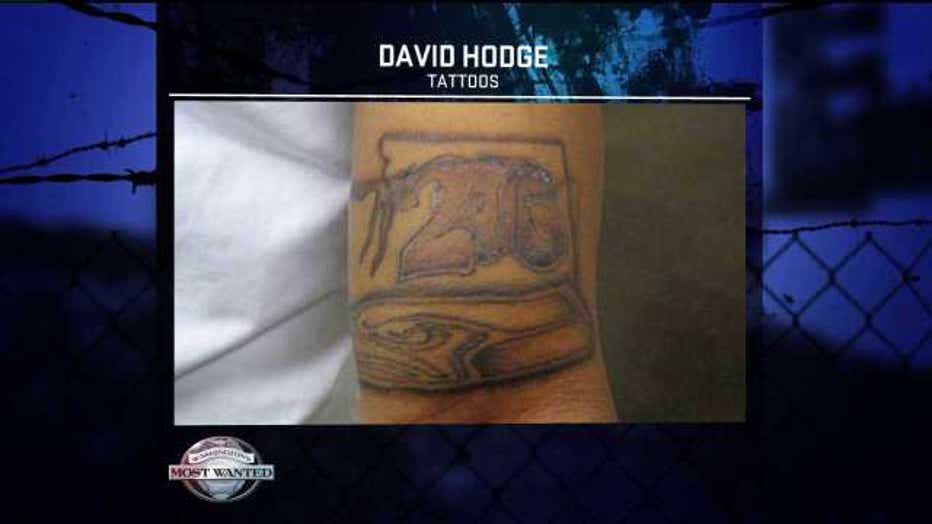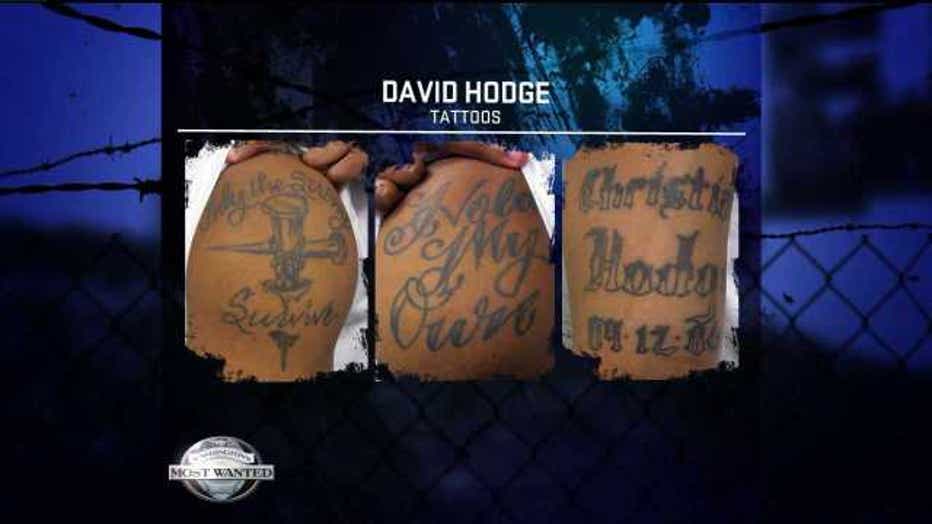 He's inked with a ton of tattoos, including one on his left arm that has "206", Seattle's area code, above an amateur-looking Seahawk logo. If you know where tattooed, woman-abusing terror, David Hodge, is hiding out, call: CRIME STOPPERS: 1-800-222-TIPS You must call the Crime Stoppers hotline with your tip to be eligible to receive a cash reward for information leading to a fugitive's arrest. CLICK HERE for information on how to TEXT A TIP to Crime Stoppers.