Cops say fugitive, Shannon Hamilton, barricaded herself in motel bathroom, after Oregon police spot her from WMW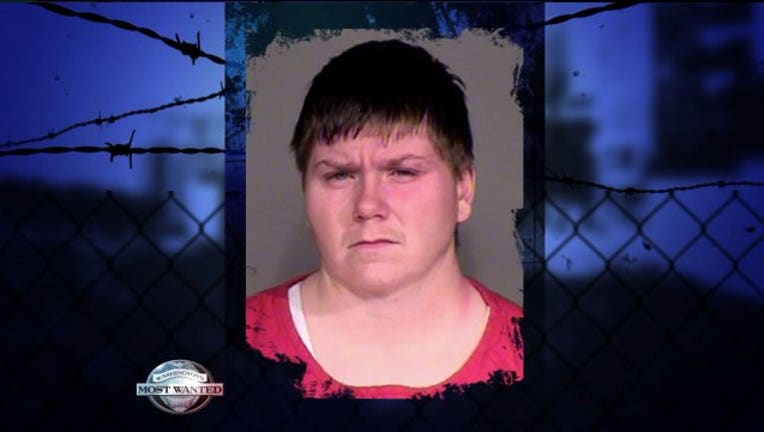 FUGITIVE CAPTURED March 30, 2013 -- The King County Sheriff's Office says on Saturday, Shannon Hamilton was arrested in Lake Oswego, Oregon, after a patrol officer there saw her on Washington's Most Wanted, printed up our catchwmw.com story, and shared it with his fellow officers. Lake Oswego police say they found Hamilton's car at a Motel 6, spoke to her mother there, then Hamilton barricaded herself in the bathroom. Their K9 "Kai" was called out, but Lake Oswego police say Hamilton decided to give up rather than be bitten. She is the 392nd fugitive captured since the launch of Washington's Most Wanted. FUGITIVE WANTED IN KING COUNTY March 22, 2013 -- Police said Shannon Hamilton jumped out of a second-story window to get away. But that's not her only trick -- she's also passed herself off as a man to stay on the run. Now, King County detectives think Shannon Hamilton is hiding in Oregon, possibly with her mother and her girlfriend. Hamilton is wanted for stealing a car after ditching court, where she could have had her warrant quashed. Detectives said they tracked her to an apartment in Lakewood, but Hamilton took a gutsy jump out of a window and got away. She's also wanted for lying to cops about who she is. "She's known to lie about her name and even pose as a male, to get out of being arrested. We believe that she possibly fled to Oregon to stay with her mother or her girlfriend,"  Seattle police sergeant Cindi West said. Her girlfriend moved to the Portland area and detectives think her mother moved to Lake Oswego.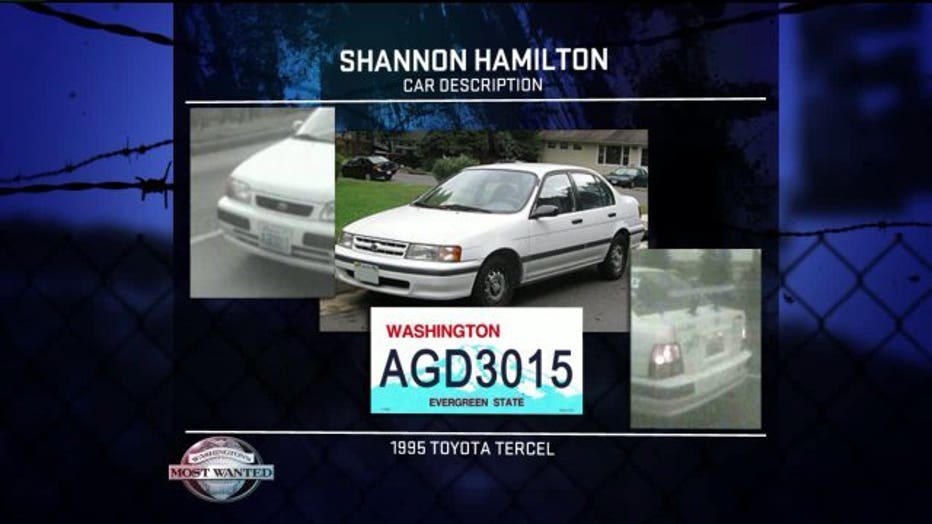 Hamilton's car is a white 1995, four-door Toyota Tercel, with license plate AGD3015.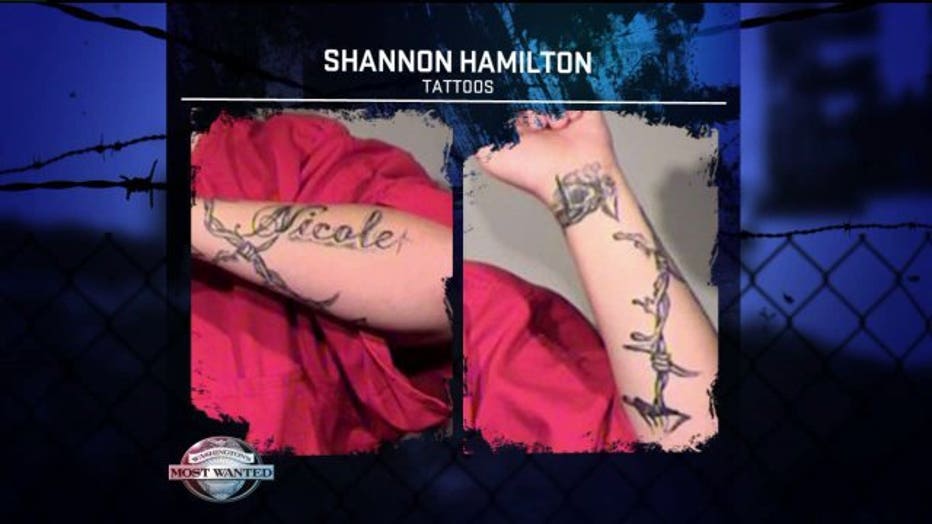 She's inked with some tats on her left forearm -- the name "Nicole" with barbed wire wrapping around her arm and wrist. If you know how to help King County detectives get Hamilton, call Crime Stoppers at 800-222-tips. You can also text a tip here.