Cops: Old-fashioned police work, sophisticated technology solved 32-year-old Tacoma murder


TACOMA, Wash. -- Police say DNA evidence left on a restaurant napkin was the pivotal piece of evidence they needed to solve a three-decade-old murder case of a sixth-grader that eluded them for decades.

In 1986, people were stunned by the news that 12-year-old Michella Welch had been raped and killed near Puget Park in Tacoma. Michella was at the park playing with her siblings and went home to get them lunch. A short time later the siblings found Michella's bicycle and lunch on a table but no Michella.

After hours of searching, police found Michella's body a quarter mile away from the park. An autopsy report showed that she was raped and died from a hit to the head.

In 2006, advances in DNA allowed detectives to use evidence left behind to create a DNA profile of the killer. But when they searched state and national databases, there was no match.

Fast forward 12 years later with better technology, detectives decided to use what's called genetic genealogy testing.

"Genetic genealogy uses DNA technology to identify subjects by matching the unknown profile to a family member; traditional genealogy is then used to build a family tree from publicly available websites," Tacoma Police Chief Don Ramsdell said at a news conference about the murder case Friday.

"There's been advances in technology in DNA technology and we have stayed on top of those advances. Today we are at a point that if you are a criminal and you left your DNA at the scene, you might as well turn yourself in now," said Pierce County Prosecutor Mark Lindquist, who was also at the news conference.

Detectives say genetic genealogy whittled down a match to Gary Hartman, 66, of Lakewood, and his brother.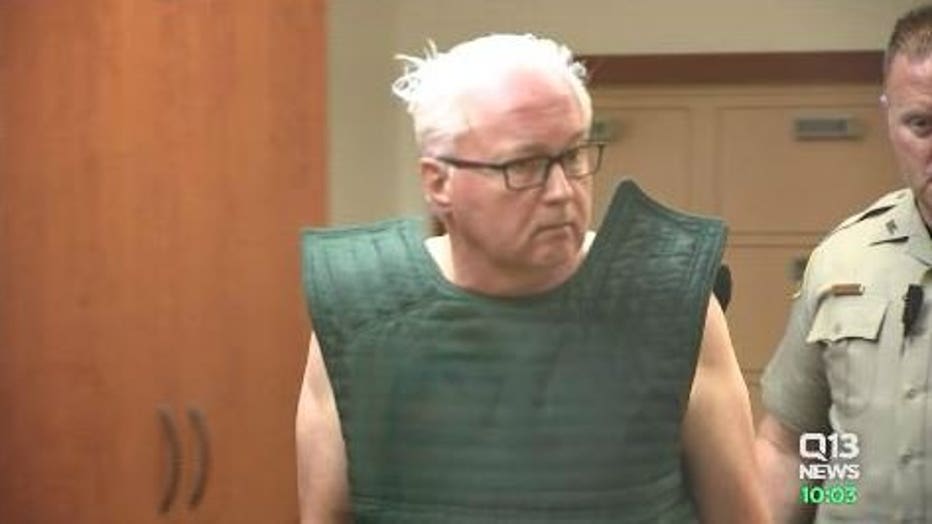 Detectives say although Hartman never used a site like Ancestry.com, someone in his family did and that allowed experts at Parabon Nanolabs to pick Hartman as a possible match.

But detectives still had to do some good old-fashioned police work to obtain DNA from Hartman so they could confirm it matched what was left behind at the crime scene.

That's where Detective Steve Reopelle comes in; he went undercover, doing surveillance on Hartman for weeks.

"Tried to relax as much as I could and waited for an opportunity. We had followed him for several weeks. We had waited for an opportunity but sometimes I thought it was never going to come," Reopelle said.

But it did when Reopelle followed Hartman into a restaurant.

He sat 10 feet away and watched Hartman wiping his mouth several times on a napkin. After Hartman left, Reopelle told an employee he needed the napkin as evidence.

The DNA on the napkin matched the DNA left behind at the crime scene 32 years ago, police and prosecutors contend.

Hartman was charged with rape and murder on Friday. His arraignment is set for Monday.

Hartman, 66, was a nurse specialist at Western State Hospital. The hospital says in the last 22 years he worked there that Hartman had no disciplinary strikes on his record. He also had no criminal record.

Police say Hartman did not know Welch or her family and that the crime was a crime of opportunity.

Reopelle says Michella's mom is grateful to finally get some closure and justice for her daughter.

Ramsdell says there are 150 unsolved murder cases and detectives say Michella's case should give families hope that it's never too late for justice.