Cops in tiny Poulsbo to start wearing body-mounted cameras


POULSBO, Wash. -- Another police department in Western Washington is outfitting officers with body-mounted cameras. The city of Poulsbo, in Kitsap County, has ordered cameras that officers can wear on the front of their uniforms, to replace the dashboard cameras that are currently in their vehicles.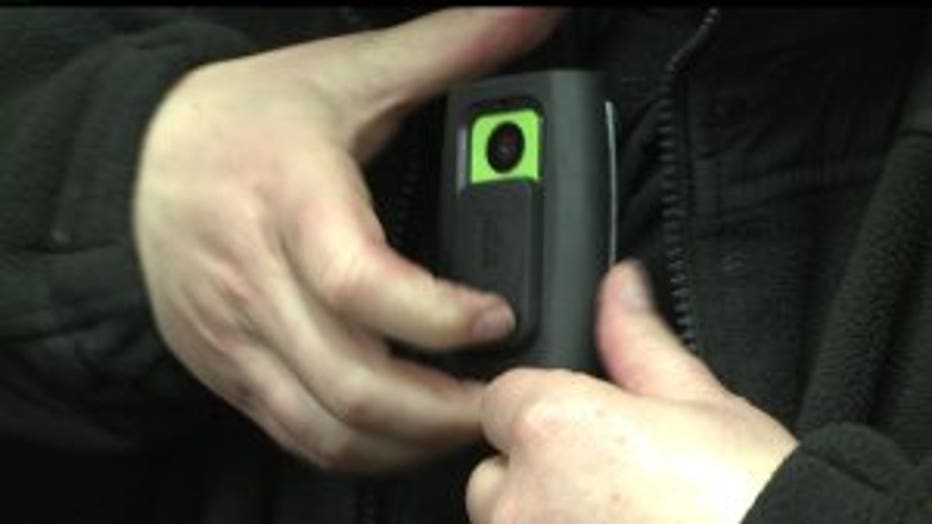 People in Poulsbo -- with a population of about 9,585 -- say the town northwest of Seattle is pretty quiet in the wintertime. There's not a lot of activity and not a lot of crime.

But the police department is looking at ways to make the streets even safer, with body cameras for their officers.

"In this day and age with what goes on, I think it's a good idea," says Poulsbo business owner Suzanne Droppert. "Safety for everyone on, so no one gets hurts whether it's a police officer or the other person."

Police officers in nearby Bainbridge Island have been using body-mounted cameras since 2011.  The chief says the technology has been a huge benefit.

"We've dealt with a few incidents where we needed to know what occurred," says Police Chief Matthew Hamner. "I've been able to sit at a computer and watch what occurred and it's been wonderful."

Under state law, officers have to let people know when they're recording, but they don't need to get permission. That's raised some questions about privacy from the ACLU and the Seattle police union.

"People need to think long and hard about how much they want the government in their home, with their family and their children," says Rich O'Neill with the Seattle Police Officers Guild. "Every contact they have with a police officer, those are the details I'm concerned about."

But people Q13 FOX News talked to in Poulsbo don't seem worried about that.

"The privacy issue, I think if the police is there having a chat with you, there's a reason they're there," says Droppert.

Hamner says having audio and video of an incident makes it easier for courts to prosecute cases, and easier for him to investigate complaints against his officers.

"No question about it," he says. "I can't imagine why you wouldn't want everything videotaped. To me it validates what you do and how you do it, and it builds the credibility of the department."

According to the Kitsap Sun, the Poulsbo Police Department has ordered five cameras that are $300 each. They'll eventually get 10 more, so every officer can have one.

Hamner says it might be harder for bigger departments to get cameras, since they have more officers. But he thinks that initial cost is the only downside to this technology.