Copper River salmon arrive


SEATTLE -- It's time for the annual kick-off to Copper River salmon season, a Pacific Northwest tradition.

An Alaskan Air Cargo plane landed on the tarmac full of fish early Friday morning. "We wait all year for the Copper River salmon and it's here and there's excitement in the air," Chris Bell of Pike Place Market said.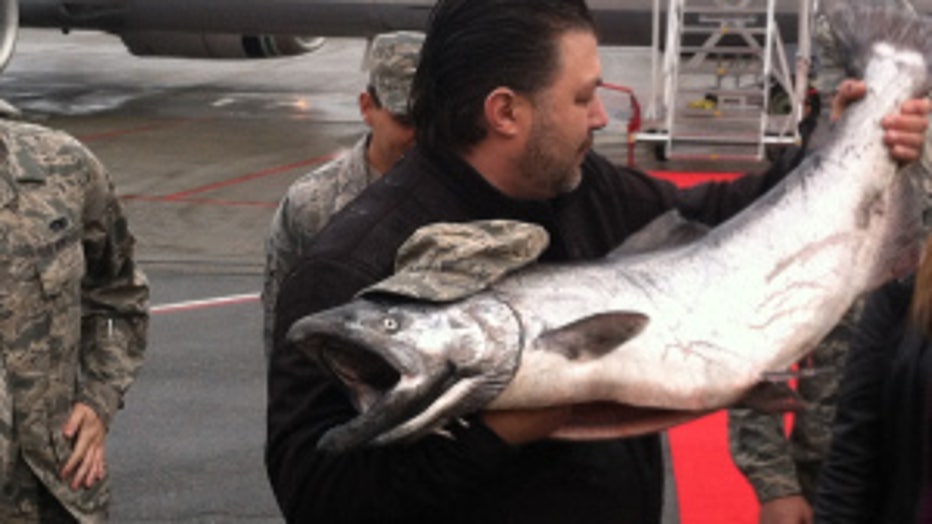 "If you like fish, there's nothing better than this,"Frank Ragusa of Ocean Beauty said.

The salmon, which hails from the Copper River in Cordova, Ak., is considered the best salmon available on the market. The Copper River's size -- it's  one of the largest rivers in the world -- and its cold waters, are what contribute to the salmon's unique taste.

"That means fat and fat means flavor and in fish, fat is good for you. Good fish and good flavor -- that's why it's wonderful," Executive Chef John Howie with Seastar Restaurant and Raw Bar said.

"You can't get more Northwest than this, standing in a raincoat, waiting for salmon to come out of a plane," Anders Miller with Pike Place Market said.