Cop put on trial in daughter's death to get job back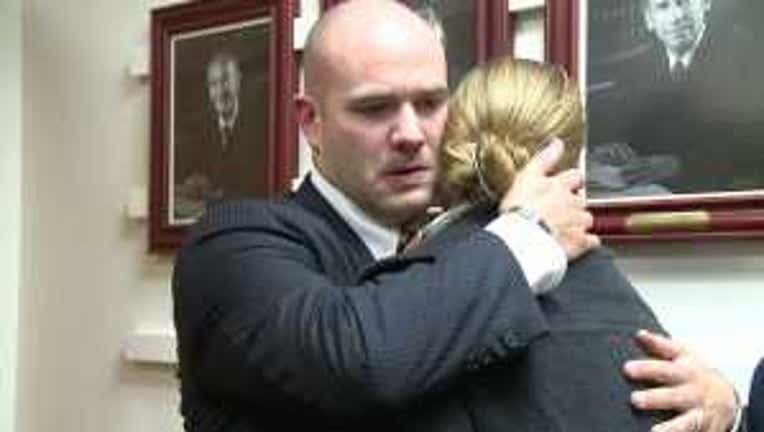 article
MARYSVILLE -- An independent arbitrator has ordered the Marysville Police Department to rehire a former police officer who lost his job after his 7-year-old daughter was shot and killed by his 3-year-old son in his car, the Everett Herald reports.

According to the Herald, Derek Carlile should get his job back sometime soon. The city of Marysville was not immediately available for comment Tuesday.

Carlile was fired in 2013 following a criminal trial and investigation into his son's death. Carlile was initially charged with manslaughter after his daughter Jenna was shot dead by her 3-year-old brother after their father allegedly left a handgun unsecured in the family van in March 2012.

A jury was unable to reach a verdict, and Snohomish County prosecutors eventually dropped the case.

The former Marysville policeman has worked outside of law enforcement since his firing, the Herald reported.