Cop pleads not guilty to manslaughter in accidental shooting of daughter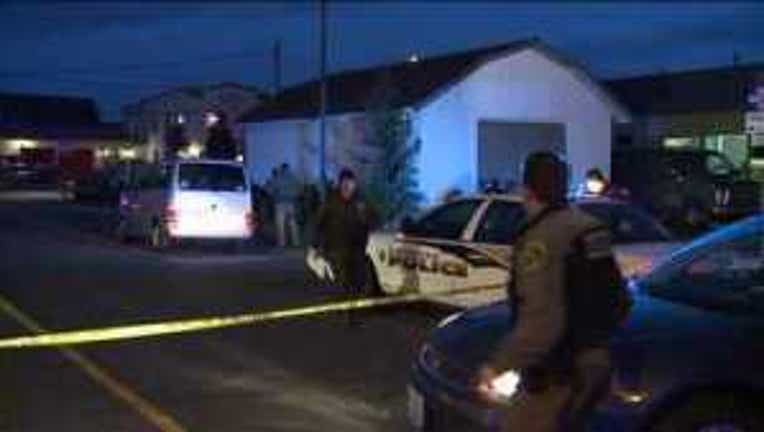 EVERETT -- Derek Carlile, a Marysville police officer, pleaded not guilty Tuesday to a second-degree manslaughter charge in the accidental shooting of his 7-year-old daughter on March 10.

At a news conference after the plea, Carlile's attorney, David Allen, said, "I don't believe Carlile committed a crime. This was an accident. This is not a case of manslaughter and we don't think the prosecutor can prove his case. We want to put this behind us so Derek Carlile can get back to his career as a law enforcement officer."

Carlile and his wife were outside the family's vehicle when one of their other children, a 3-year-old boy, grabbed Carlile's gun and shot his sister. The girl was shot in the torso and died from her injuries.

Two girls, 5 and 1 years old, were also in the vehicle at the time.

Investigators said that Carlile did not properly secure his gun in the vehicle and left it in an open bin that was visible from the backseat of the vehicle, where the boy was sitting. The gun involved in the shooting was not Carlile's service weapon but his personal weapon.

When questioned, Carlile and his wife admitted that their young son was fascinated with guns and often tried to open their home safe where Carlile locked up his weapons. They also said he had toy guns and knew how to pull the triggers on them.



"We are very disappointed in the announcement today by the Snohomish County Prosecuting Attorney's Office that it would charge Derek Carlile with the crime of manslaughter in the second degree as a result of the tragic death of his daughter ," said his attorney David Allen and Cooper Offenbecher in a statement. "This is a double tragedy for the Carlile family that not only lost Jenna, but now also faces the possibility of losing Derek to prison if the prosecution is successful."

The boy later told police that he had shot his sister and the 5-year-old girl also said she saw him shoot her sister.