Cooler, wetter weather for the holiday weekend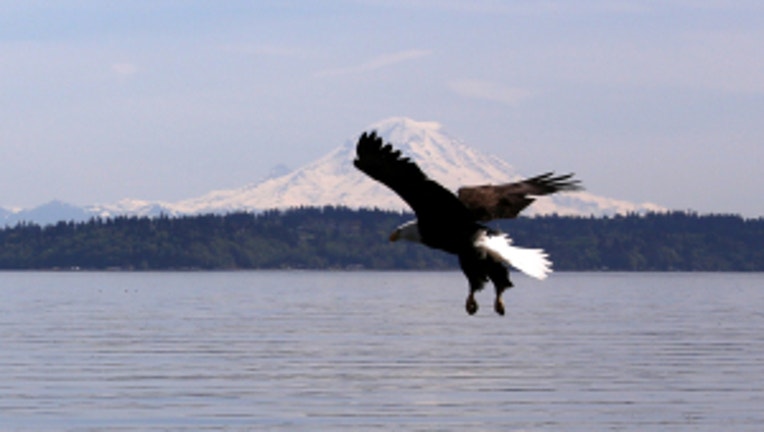 article


It's baaaaaaack. After a nice 12 day haitus from the rain, we're seeing an active weather pattern for the Memorial Day Holiday Weekend. Despite a nice break in the rain, we're standing at the 14th wettest May ever due to how incredibly wet the first five days of the month were. We've seen 2.78" of rain for the month so far. A typical entire rainfall total for May is 1.94".

The FRIDAY morning commute looks to have some light rain for Seattle. Since it's been almost two weeks since the last measurable rain that means it's likely the 12 days of oil and dirt will rise to the surface can make for some very slick road conditions-- so be careful. The rain tapers off to on/off showers later tonight. High temperatures 65-70.

SATURDAY looks to be mostly dry. Scattered morning showers looking likely for coastal areas. Inland just a chance of a few showers. A few nice breaks in the clouds is even possible in the afternoon. High temps mid 60s.

SUNDAY starts out dry. Rain looks to move back in by the late afternoon for everyone. High temps in the mid 60s.

MEMORIAL DAY looks to have more on/off showers- more of them the further north you are. High temps again mid 60s.

NEXT WEEK has a chance of showers on/off through the middle of the week. High temps in the afternoon improving towards 70 degrees by Wed/Thu.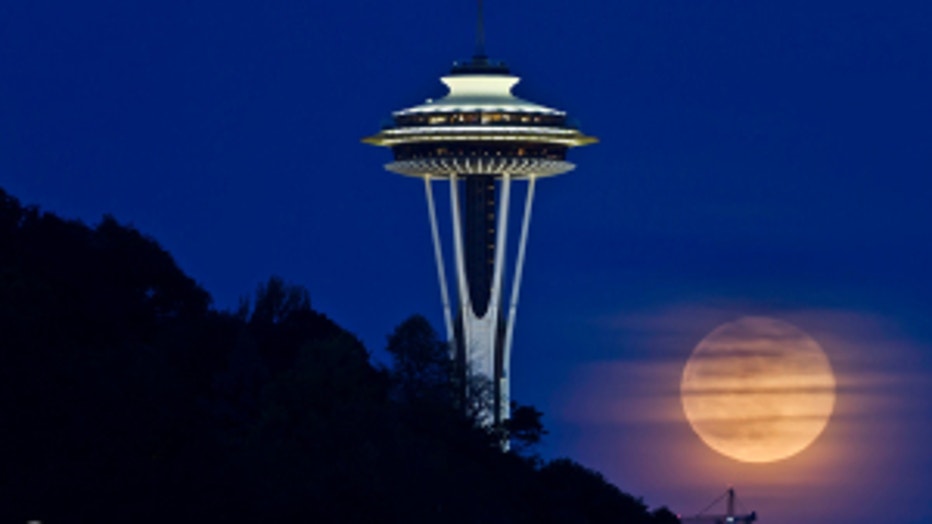 Space Needle with the May Full Flower Moon. Viewer photo from David of SlickPix Photography