Cool down through the weekend
Today should be mainly dry, but there are a few showers around, especially in a Puget Sound Convergence Zone in Snohomish & Skagit counties.  But it'll be mostly cloudy and chillier, with highs only in the mid 50s.  Our Friday starts out dry, but our next wet system comes through by the evening and overnight into Saturday morning.  It'll be cooler, and the snow level drops to around 2,500 feet, so there could be snow at pass level Friday night and over the weekend.  The weekend will be showery and chilly, with highs only around 50, also breezy at times.  The beginning of next week looks mainly dry, but, of course, there is still a chance of a few showers.  And temps remain below normal, topping out in the mid 50s.

Viewer photos of the day . . .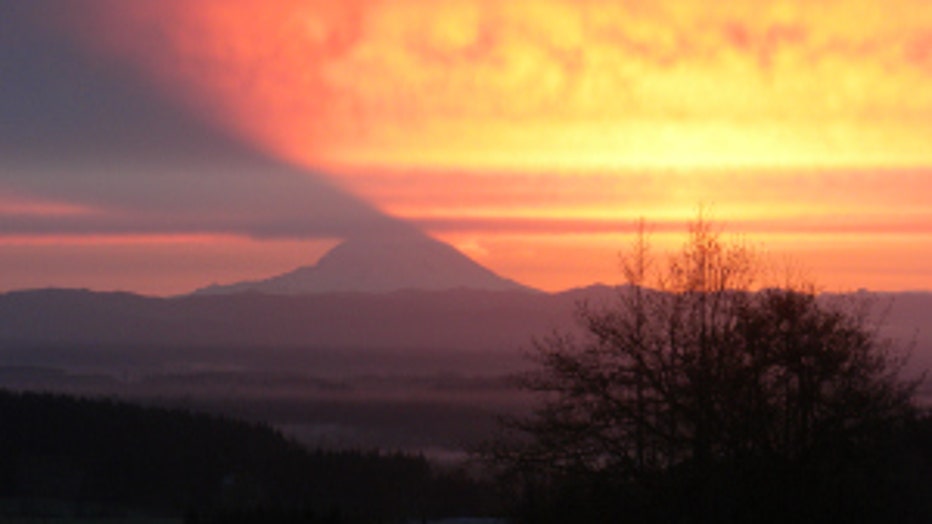 Mt. Rainier casting a shadow on the clouds above during Tuesday morning's sunrise. From Barbara near Adna.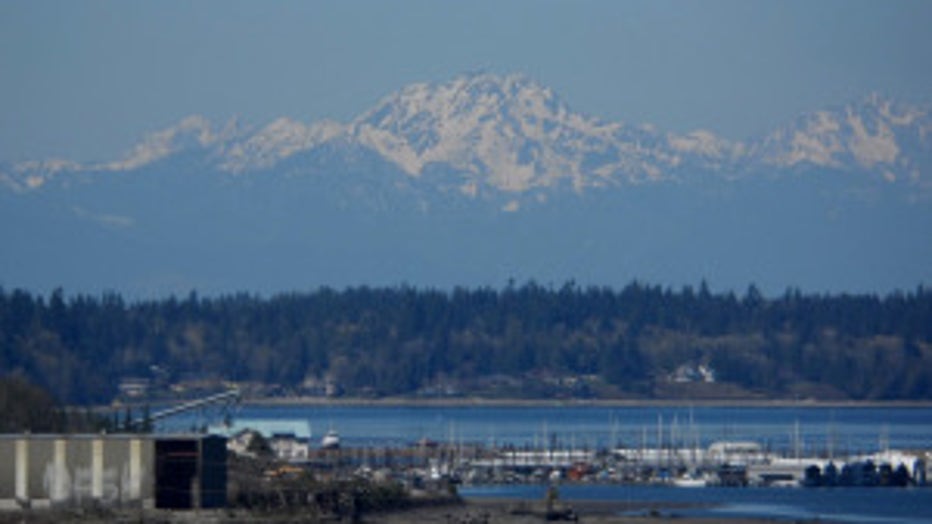 Olympic view from Olympia. From Ally at the Capitol Campus in Olympia.