Convicted woman abuser, high-violent gang member who was wanted in Yakima County -- arrested
FUGITIVE CAPTURED October 13, 2016 --
The Pacific Northwest Violent Offender Task Force in Yakima, Yakima Police and bail bond agents arrested Nicholas Rojas Thursday after a foot pursuit and booked him into the Yakima County Jail.

FUGITIVE WANTED IN YAKIMA COUNTY October 7, 2016 --
"Only God can judge me:" That's what this convicted woman abuser and high-violent gang member street named 'Madness' has inked on his neck.

His real name's Nicholas Rojas and it's the law in Yakima County who needs to be judging him for breaking probation after being busted for punching his ex-girlfriend in the face with his fist.

He's also wanted for skipping court, eluding and drunk driving.

Department of Corrections officers consider him 'armed and dangerous' and will do anything to avoid capture.

DOC officers say a SWAT team once had to be used to help get him into custody.

DOC officers say he's deep into drugs and drinking and has no regards for the anyone who's in his way when he's running from law enforcement.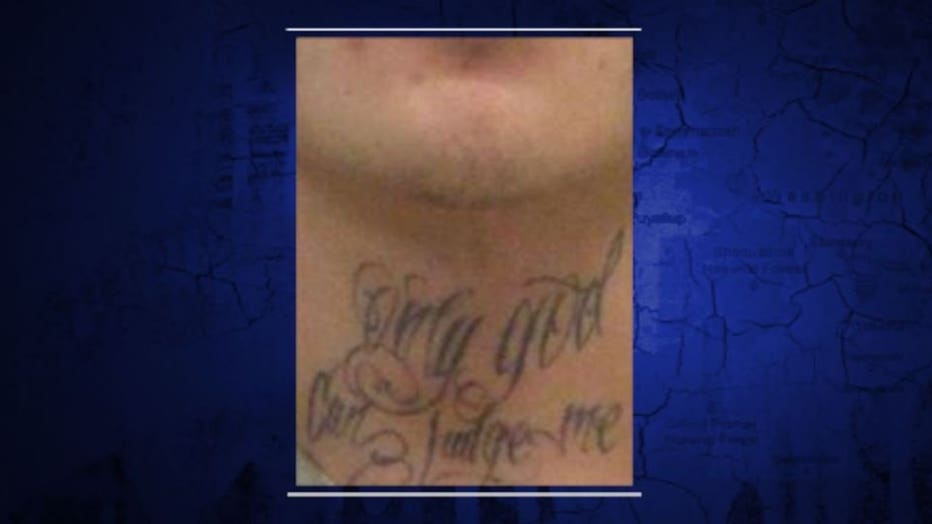 If you know where he's hiding, call an anonymous tip into:
CRIME STOPPERS: 1-800-222-TIPS

You must call the Crime Stoppers hotline with your tip to be eligible to receive a cash reward for information leading to a fugitive's arrest.