Convicted Tacoma man faces up to life in prison for sex trafficking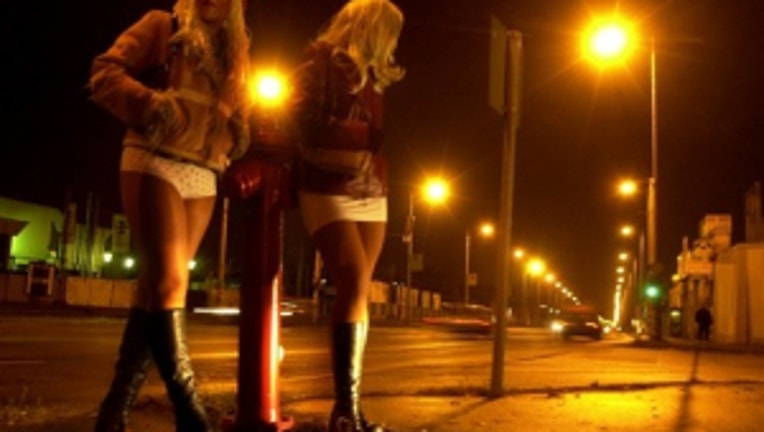 TACOMA -- A 27-year-old Tacoma man was convicted in federal court Friday of seven counts related to the sex trafficking of juveniles and women, the U.S. attorney announced.

The defendant, Alexander Walls, was found guilty of conspiracy to transport a juvenile for prostitution, interstate transportation of a child for prostitution, witness tampering, conspiracy to engage in sex trafficking by force, fraud or coercion and three counts of sex trafficking by force, fraud or coercion.

The jury deliberated about three hours following a 13-day trial.

Walls faces up to life in prison when sentenced by U.S. District Judge Robert Bryan on March 1.

According to records filed in the case, Walls controlled as many as four females involved in sex trafficking – three of them juveniles whom he recruited to work for him as prostitutes. Several of them were advertised as prostitutes on Backpage.com, Craigslist and TNABoard.com, U.S. Attorney Jenny Durkan said.

Walls and co-defendant Reginald Irvin were arrested in 2011.  Irvin pleaded guilty Oct. 17, 2012, and both the prosecution and defense will recommend a sentence of 15 years in prison when Irvin is sentenced on Jan. 18.

In addition, a Seattle man and Bremerton man were sentenced in separate cases Friday to long prison terms for human trafficking. In both cases, the women were advertised for sex using Backpage.com.

In Tacoma, Terrence Williams, 25, of Bremerton, was sentenced to nine years in prison. In Seattle, Charles Deville Nash, 30, of Seattle, was sentenced to 15 years in prison.  Both men controlled young women, advertised them on the Internet, transported them to "dates," taking their earnings and through verbal or physical violence forcing them to continue in the sex trades.

The U.S. Attorney's Office said Nash trafficked the victims in Washington, Oregon, California, Nevada, Idaho, and Utah.