Convicted rapist charged with molesting 11-year-old girl in public library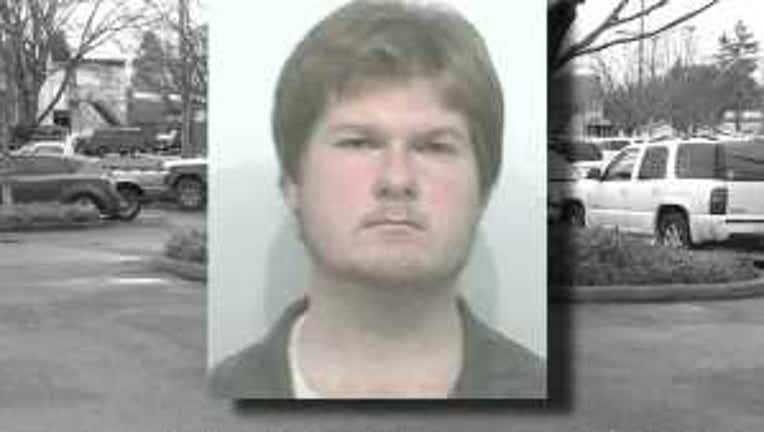 ENUMCLAW -- Convicted child rapist Travis Lear, 25, was charged Friday with child molestation for allegedly sexually assaulting an 11-year-old girl in the public library in Enumclaw on Wednesday.

With the charge, King County prosecutors also filed notice of a special allegation that provides for a longer sentence if a sexual assault was a predatory offense. If a jury finds the predatory allegation to be proven, it triggers a mandatory 25-year sentence.

After serving of the 25 years, a parole board has the ability to keep an inmate in prison up to life for convictions on certain sex offenses.

According to the court documents filed Friday, Lear approached the girl in the library parking lot as she sat in her father's car. Her dad was in the library. Lear allegedly told her to go into the library restroom or he would kill her. The girl believed he would harm her so she did as she was told, police said.

According to the court documents, Lear followed her into the restroom, locked the only door and kissed and molested her in a bathroom stall. As Lear rubbed the girl, "he told her he didn't like what he was doing but had urges," the court document said. He then told her she could leave if she didn't tell anyone, but that he would kill her if she told anyone, the documents said.

Lear remains in the King County Jail on a $1 million bail. His arraignment is scheduled for Feb. 14.

Enumclaw is a small, quiet city where just about everyone knows everyone else, so word of the library attack was unsettling to say the least.



Students Ari Martin and Jennifer Simpson spend long hours in the library studying for school.

"For it to happen at a library of all places, it makes you think. Like I said, it's a small town and it's just scary to think about, it could be happening anywhere," Martin said.

"You never expect it to be in Enumclaw. Everyone just saying it's a small town and it's really sad that things like that really do happen here that can happen anywhere," student Jennifer Simpson said.

"It's really sad, honestly, because you know that girl is going to be affected for the rest of her life," Simpson said.

Lear is a Level One sex offender, convicted in 2008 for raping a 14-year-old girl and he has another conviction for raping a disabled woman in her 30s.

Ironically, Lear was at the Enumclaw Police Department less than an hour before the attack, meeting with his Department of Corrections contact.

He asked permission to visit the library, but his request was denied.