Convicted felon accused of shooting, killing woman during argument -- arrested in Yakima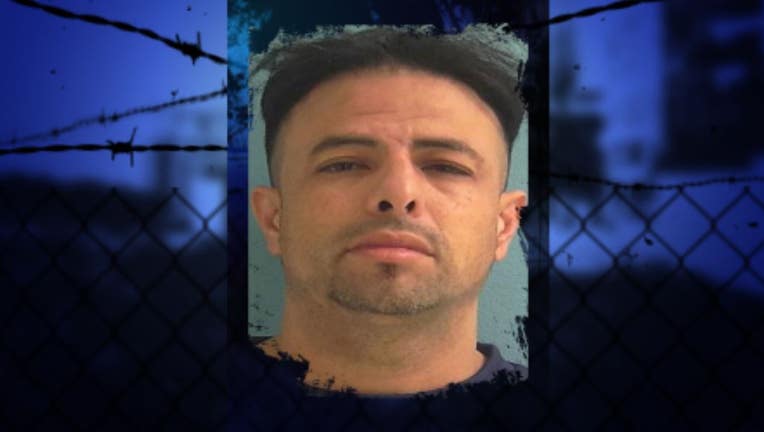 FUGITIVE CAPTURED February 10, 2016 --
Ricardo Dimas was arrested outside a home in Yakima and booked into the Yakima County Jail on Wednesday.

The Pacific Northwest Violent Offender Task Force in Yakima says they saw Dimas leave the home in a wig and had to be tased twice to be captured.

FUGITIVE WANTED IN YAKIMA January 29, 2016 --
Gang member, Ricardo Dimas, A.K.A. 'Cheeto," is wanted for murder after Yakima Police say he shot a woman last week.

Detectives say surveillance video shows the woman wielding an ax as she lunges at Dimas during an argument.

After Dimas draws a gun though, the victim backs down and that's when detectives say Dimas shot and killed her.

The same bullet hit another woman in the neck, but she survived.

Dimas is 5'6" and weighs 170 pounds.

He's been convicted of burglary, eluding and drugs -- both possessing and selling them.

If you know where he is, call an anonymous tip into:
CRIME STOPPERS: 1-800-222-TIPS

You must call the Crime Stoppers hotline with your tip to be eligible to receive a cash reward for information leading to a fugitive's arrest.

CLICK HERE for information on how to TEXT A TIP to Crime Stoppers.