Convenience store clerk shot in Spanaway robbery; 2 suspects arrested


SPANAWAY – A convenience store clerk was shot in the torso during a robbery in Spanaway Thursday. The suspect fled, but the suspect's car was found later, and two of the three people inside the car were arrested, authorities said.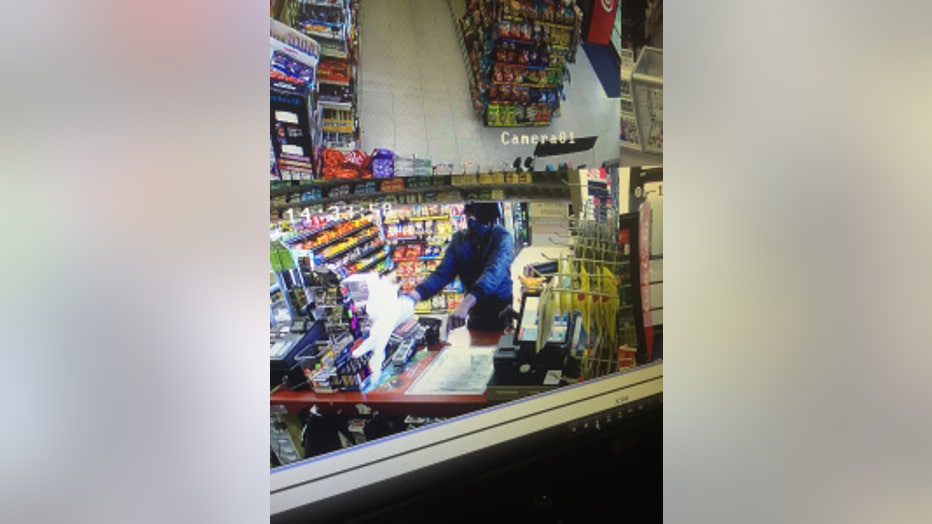 The Pierce County Sheriff's Office said the 30-year-old female convenience store clerk was shot at about 2:30 p.m. while working at the Pacific Quickmart on Pacific Avenue South and 167th Street South. The gunman, seen on surveillance video, was a black male in his late teens or early 20s wearing a dark hoodie, dark jeans and dark hoodie. They said the man drove off in a white Ford Taurus.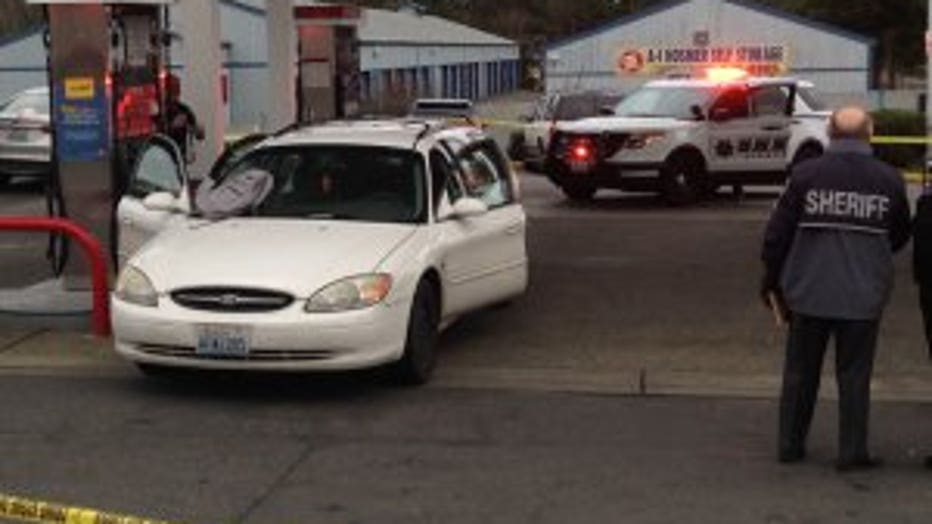 The suspect's car was found later at a gas station in Tacoma, and the three people inside were  detained. The sheriff's office said later that two of the three were arrested -- the suspected shooter and the driver.

"They were way out-gunned and out-manned so we were glad this went down peacefully but we weren't about to let them take off again. They've already shown too much violence," Pierce County sheriff's spokesman Ed Troyer said.

He added that there have been a rash of robberies in the area by a man who matches the suspect's description, and detectives believe these suspects are responsible for other armed robberies.

"We've had multiple robberies in this area and the suspect matches the description of some of our other robberies out there and they have been pretty brazen during daylight hours."

The 30-year-old victim was treated at the hospital for a gunshot and released Thursday night. Her father talked to reporters, and expressed anger at young men who would shoot a store clerk for money.

"I'm so very angry right now, you know? No shooting! No shooting!  OK? Hey young guys, you need money, you work, you work."




The convenience store is at 167th and Pacific. Ave.

The car was found at a 76 gas station at 84th and Hosmer in Tacoma.