Conclave to elect new pope begins behind locked doors
 Rome (CNN) -- The heavy wooden doors to the Sistine Chapel swung closed Tuesday, signaling the start of the secret election, or conclave, in which 115 Roman Catholic cardinals will pick the next pope.

Now all eyes will turn to the chimney installed on the roof of the historic chapel.

From this point on, the only clue the world will have of what is happening inside will be periodic puffs of smoke that follow each round of voting.

Black smoke, no pope. White smoke, success.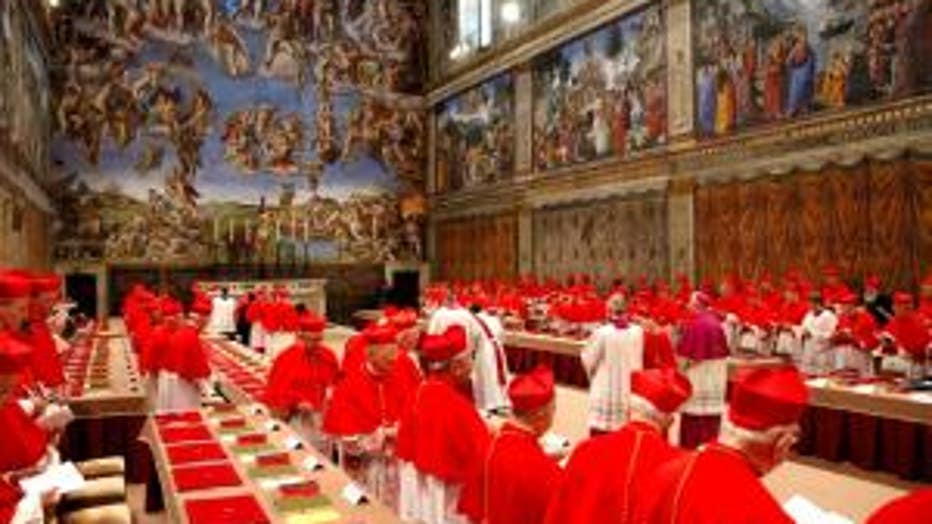 Courtesy of vaticanvisitor.wordpress.com


On a day rich with symbolism, the scarlet-clad cardinals entered the Sistine Chapel in solemn procession, chanting prayers and watched over by the magnificent paintings of Renaissance artist Michelangelo.

Each of the cardinal-electors -- those under age 80 who are eligible to vote -- then swore an oath of secrecy, led by Cardinal Giovanni Battista Re, the most senior cardinal in the conclave.