Concern turns from wind to lowland snow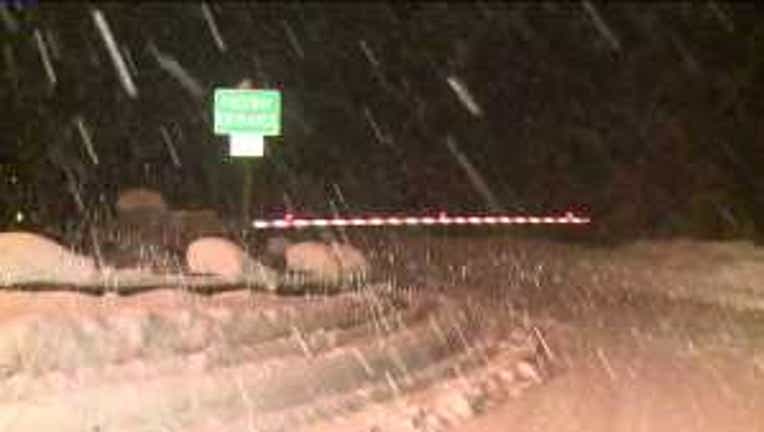 SEATTLE -- The first major storm of the season brought high sustained winds with dangerous gusts early Monday morning.

Winds downed a number of trees and power lines throughout the region Sunday night and into Monday. Strong winds also combined with an unusually high tide to flood the streets and damaged a pier in Des Moines.

Larry Bridenbach is a long time Des Moines resident. He said couldn't remember a time when the flooding came up so high.

"I don't think I've seen it this bad with that much water coming around the house since, well ever," Bridenbach said. "Since 1939."

Now the threat shifts from wind to snow. A convergence zone formed near the Everett area late Monday night. Isolated thunderstorms, snow showers and gusty winds were expected. Snohomish County could see as much as three inches of snow.



Even though winter doesn't officially arrive until Dec. 21, the Washington State Department of Transportation has been preparing for winter conditions all year long.

"We're going to have frozen roadways especially overnight into the morning," said Dave McCormick, a spokesman for WSDOT. "Snow in areas throughout the lowlands."

Energy companies also have a warning for Washington residents, said Grant Ringel, a representative from Puget Sound Energy.

"The number one thing to remember is anytime you see a downed power line assume it's live," Ringel said. "Don't go anywhere near it. Call Puget Sound energy or call 911 and get help there immediately."

Typically wind and rain are the major problems for utility companies but snow presents another threat for outages, officials said.