Company withdraws plan to process Seattle's garbage near Cle Elum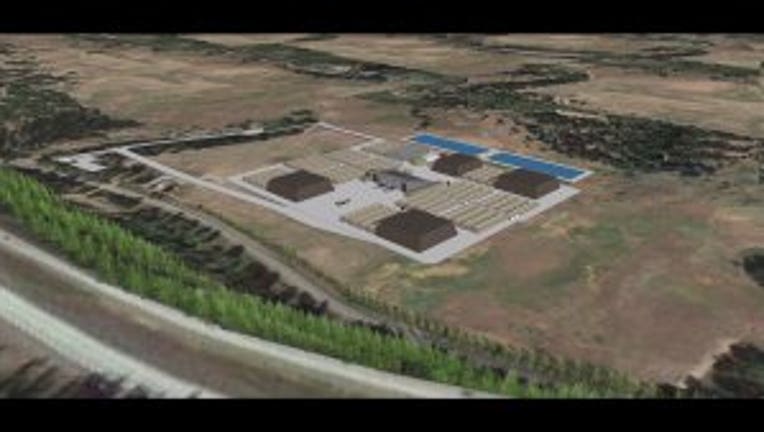 SEATTLE -- A waste-processing company said Friday it is ditching its controversial plan to ship Seattle's garbage to the Elk Heights area of Kittitas County for composting, but that it is considering other areas for building its plant.

Residents and county officials had opposed the plan by PacificClean Environmental to build a processing facility in the Elk Heights area, which had been ravaged by wildfires last summer. Residents said they opposed it because of the possible fire hazard it would pose.

PacifiClean announced Friday in a letter sent to Kittitas County that it was withdrawing  its application to build the processing facility in the Elk Heights area.

"Our intent is to be a good neighbor, a good employer and a good member of the business community of Kittitas County," said Larry Condon, PacifiClean partner and general manager. "As the permitting process moved forward, we determined that the best path forward is to review selected alternate sites in order to secure the optimal location to build the region's most environmentally advanced organics processing facility."

A company spokeswoman declined to identify which alternative sites were under consideration.

In a recent letter to PacifiClean from Doc Hansen, a planning official for Kittitas County, PacifiClean said Hansen indicated that "there are over 400 acres of industrial land within Kittitas County" and that "would not have the same environmental impact as upon the site that has been chosen."

In response, Condon indicated that "PacifiClean has engaged in further discussions with Kittitas County and has identified three alternative sites that are not within the Elk Heights area"

"All of the alternative sites should eliminate the environmental and logistical impacts, as well as the Kittitas County and community concern," Condon said. "We expect to utilize a sizable portion of the previously submitted materials and to remain on track, and on schedule, for the permitting and construction of the facility. We look forward to to working with the Kittitas County officials on bringing this enterprise to their community."
The Seattle City Council may award its garbage-processing contract to PacfiClean as early as Monday.