Company gives officers fighting chance to survive ambush attacks
EDMONDS, Wash. -- October 31 will mark 8 years since a gunman ambushed and killed Seattle police officer Timothy Brenton while he sat in his patrol car with another officer in the Central District. Nationwide, 23 officers have been shot to death since 2013 in similar attacks.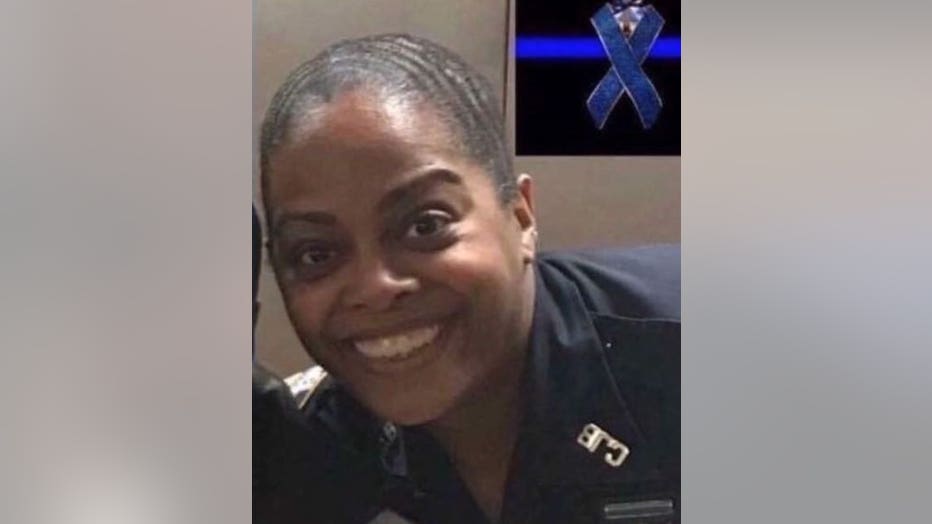 On July 5, NYPD Det. Miosotis Familia was sitting in the front seat of a mobile command unit in the Bronx when an ex-con walked up and opened fire through the window, killing the mother of three.

Now, two veteran law enforcement officers in Snohomish County are on a mission to protect those who serve by giving them a fighting chance.

"I got into this because I got tired of seeing officers die in the line of duty," said Doug Compton who founded Police Defence, Inc. "I feel I am obligated to make it safer for them so they can go home at the end of their shift and hug their loved ones and hug their children."




Compton is working with David Machado who has been patrolling the streets for 28 years.

"I think ambushes are in the back of my mind all the time because they've almost become vogue," said Machado.

Their company is developing an early warning system that notifies officers when someone is approaching a patrol vehicle.

"It happens frequently. People will run up to our car and it's very, very startling especially at 3 in the morning when you are in a dark parking lot," said Compton.

Their new high tech solution called 'Fighting Chance' gives officers a visual and audible warning.

The sensor device mounts on top of the light bar. "It's objective is to sense motion predominantly," said Brad Sturgill who designed the hardware and software.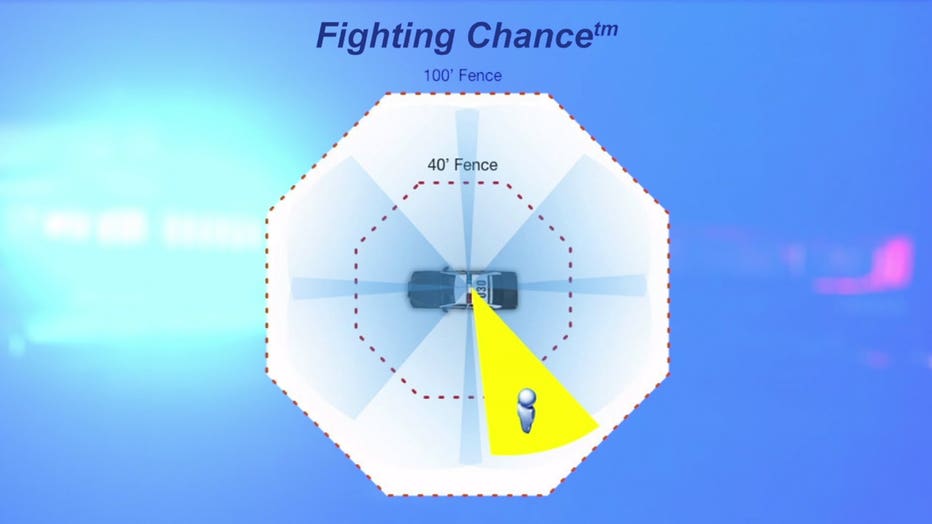 Think of it as a virtual fence that also detects heat signatures. When someone approaches the vehicle, the light bar on top of the patrol car illuminates them while a visual alarm flashes on the officer's computer screen or mobile device alerting them of the direction of a potential threat.

The perimeter can be set from 100 to 40 feet away.

"The people that are trying to do something bad, they're gonna get notified that they've been identified so they may walk away so maybe they don't get hurt," said Sturgill.

The visual warning on the screen could be yellow, orange or red depending on how close the person is to the car.

Officers call it enhanced situational awareness on a very broad scale giving them time to craft a response. Plans also include 360-degree cameras.

"The cameras allow us from a software development perspective to introduce artificial intelligence to start to take into consideration intent of the individual. So, if they're walking along and they're constantly turning their head although paralleling the car, maybe that's a warning of a possible threat and going from maybe a yellow level to an orange level indicator," said Sturgill.

He strongly believes there is a huge market for their product that includes police, military, and private security.

Multiple cars also can be linked to form perimeter security in tactical situations.

"Every police chief I have talked to quietly says when can we get our hands on it?" said retired Seattle police detective Myrle Carner.

That answer depends on funding.

Right now, the team at Police Defence is working to raise the capital needed for widespread production. They're hopeful an investor will see the huge potential and the opportunity to help send officers home safely.

"It's not just the officers. It's the families, it's the department, it's grief that could have been prevented if we had technology like 'Fighting Chance'," said Carner.

For more information or to contact the team at 'Fighting Chance', go to: http://WWW.PoliceDefence.Com