Community rallies behind sick K9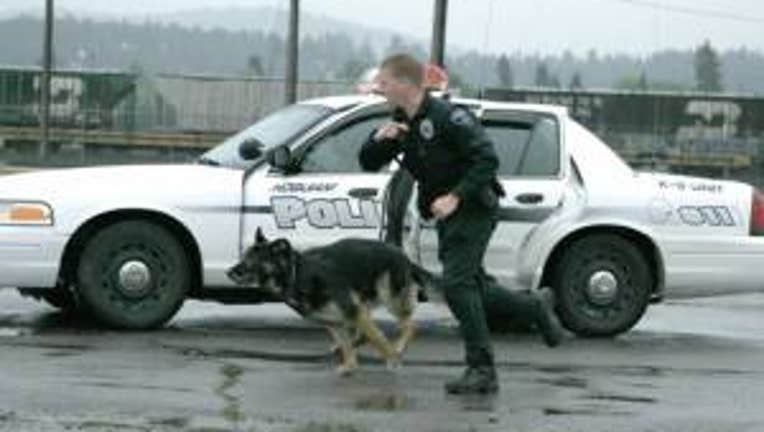 HOQUIAM, Wash. —
Enno is one of their own.

That's the sentiment around the Hoquiam Police Department, where news recently broke that a dog working in the department's K9 unit was diagnosed with cancer.

"It's been a rough couple of months because I had to put my other dog to sleep after having him for 13 years," said Hoquiam Sargent and Enno's partner Jeff Salstrom.

Enno was diagnosed with a cancerous tumor behind his left eye. He has been with department for 8 years and is credited with 56 captures, but the puppy is only expected to live another 6 to 9 months without the right treatments.

Unfortunately, treatments are expensive. And it wasn't until community members Troy and Jennifer Osiadascz set up a fundraising page and Facebook page to help raise money for Enno that help was a certainty.

"The response from the community has been overwhelming," Salstrom said.

All the funds raised by the private donors will pay for the costs of treatments and eventual training of a new K9. The Facebook page has more than 1,000 likes, and Salstrom said the outpouring of support has been more than anyone ever expected.

"It's very hard to express the appreciation I have for the people in their community and throughout the world," he said.

So far the group has received donations from far as far away as New Zealand and Florida. Salstrom's former high school principal in Wenatchee has sent a check. And, perhaps best of all, a technical engineering firm out of Seattle is planning to take Enno to California for an experimental treatment. All in the hopes of extending the pup's life.

Enno has just finished his third radiation treatment and his doctor is happy with his progress, Salstrom said.

To donate to Enno, visit any Timberland Bank Branch or click on the fundraising page.