Community leaders optimistic about police chief nominee's 'four theme' vision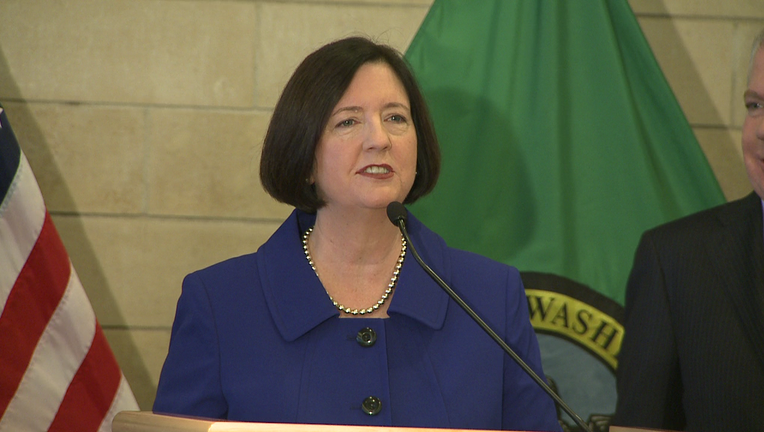 SEATTLE -- Seattle Police Chief-nominee Kathleen O'Toole on Monday laid out four themes she said will be her focus as she takes the reins of the Seattle Police Department, starting with restoring public trust.

"We can't forget the past. We have to acknowledge mistakes of the past but at the same time we can see the light at the end of the tunnel and the future is bright," said O'Toole.

Harriet Walden, with the group Mothers for Police Accountability, has been critical of the Seattle Police Department in the past, but believes O'Toole's vision is a step in the right direction.

"She sounds like she really is going to be an agent for change and willing to work with the community. It's always interesting to work with another woman in this capacity," said Walden.



The second of O'Toole's themes is restoring department pride, giving encouragement to officers as the department changes its policies and culture on orders from the Department of Justice after a DOJ investigation found officers used force too often during arrests.

The president of the Seattle Police Officer's Guild is optimistic.

"Her biggest challenge is going to be getting her vision and leadership to filter down in one voice among the command staff. If that can happen that is going to improve things dramatically. That is going to be a challenge to her to set that tone and ensure her commanders speak in one voice all the way down to the rank and file troops on the street," said Ron Smith.

The third theme is crime and quality of life. O'Toole says she would like to develop a specific crime-fighting plan for each neighborhood of the city, a strategy many feel is well overdue.



"Violent crime and ways of solving it to create safety for all the communities is critical. There is a safety gap in Seattle. People in the south end are feeling under siege," said Walden.

"She mentioned specifically street disorder and crime in the neighborhoods. That was good for us to hear," said Kate Joncas, of the Downtown Seattle Association.

The last theme is good business -- running the department effectively and efficiently.

"I promise the community I will work tirelessly on behalf of this city to realize your vision and that the Seattle Police Department will be the finest police department in this country second to none," said O'Toole.