Commercial pilot arrested in SeaTac for investigation of DUI, vehicle theft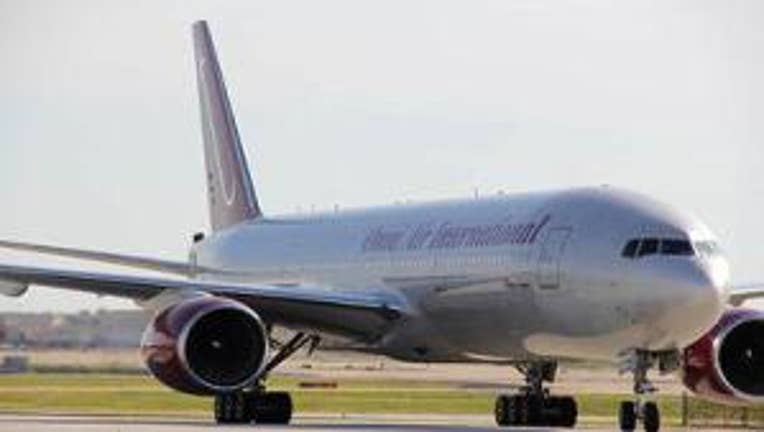 SEATAC, Wash. —
A commercial airline pilot who was supposed to fly from Seattle to Japan on Sunday morning was arrested the night before for investigation of DUI and vehicle theft after he allegedly stole another man's car, the King County Sheriff's Office said Monday.

The 43-year-old man is a pilot for Omni Air International, a commercial charter airline based in Tulsa, Okla.

SeaTac police officers were called at about 8:40 p.m. Saturday to the Hilton Hotel in the 17600 block of International Boulevard, where a 66-year-old Bainbridge man told police he had gotten into his rental car at the Hilton Hotel when the suspect got into his back seat.

The victim told police he asked the man what he was doing in his car. The suspect replied, "You know, you know."  After a brief exchange of words, the victim told police he pointed a handgun at the intruder and told him to get out of his car.

A struggle ensued and the victim told police he struck the suspect several times with the handgun. The victim got out of the car and the suspect chased him around the car. The suspect then got into the driver's seat and fled in the victim's vehicle.

Within a few minutes, employees at the Wally Park next to the Hilton Hotel called to report a suspicious, bloody male in the parking lot. When police arrived, they found the suspect and the victim's car, police said.

The suspect, a 43-year-old man from Oklahoma, was suspected of being under the influence of alcohol and/or drugs. He was arrested for vehicle theft and DUI and booked into the King County Jail.