Commercial fishing boat runs aground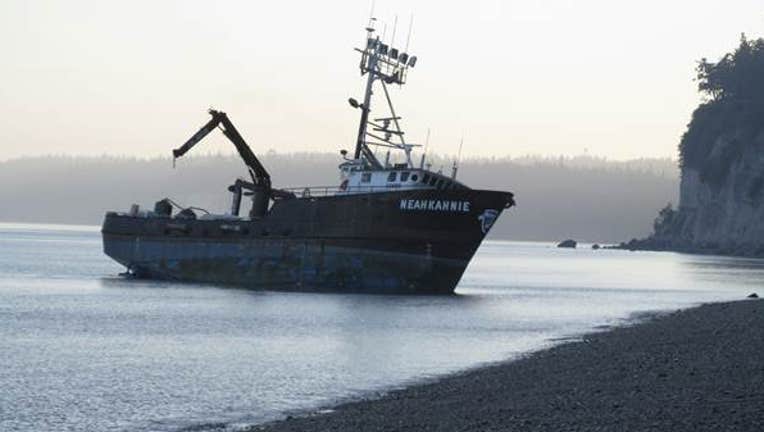 article


GREENBANK, Wash. -- A 97-foot commercial fishing boat ran aground Tuesday morning near Bush Point on the west side of Whidbey Island.

The fishing boat Neahkannie was reported aground at 4 a.m., officials with the U.S. Coast Guard said. No one was reported injured. A coast guard crew from Port Angeles was dispatched to the scene, and no pollution was discovered.  A Coast Guard patrol boat is on the scene and the Washington Department of Ecology is responding.

Jason Stratemeyer, a Whidbey Island resident, took photos of the boat.

The vessel's master is coordinating with a commercial tug company for removal, officials with the Coast Guard said. The cause of the accident is under investigation.