Commentary: Zags need to make run in the Big Dance to get national respect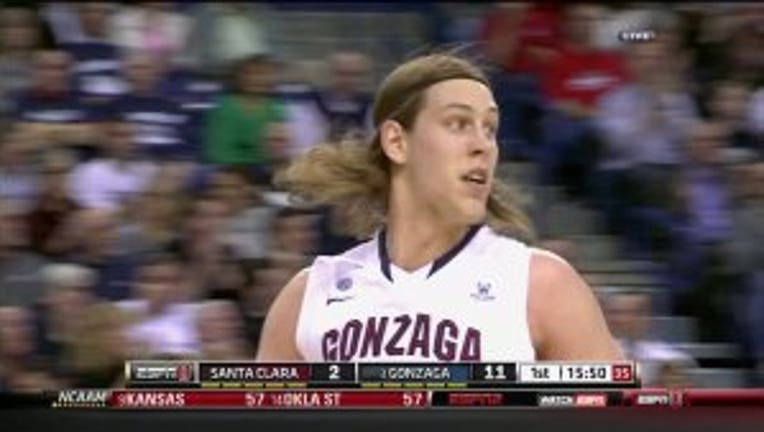 article
SPOKANE -- The Gonzaga men's basketball team is expected to be ranked number two in the country when the polls come out Monday.

But we often overlook the Zags in Seattle – and revisit them come NCAA Tournament time, right around their annual disappointing loss in the big dance.

They used to be the tournament's Cinderella. But lately, they're the underachievers.

Forget national respect, in all honesty, I'm not sure Gonzaga has much regional respect, because of their weak conference – and their recent failures come tournament time.



Which is why this year is most critical. Gonzaga will likely be a number one seed in March Madness.

But it's my opinion that Mark Few's team will continue to be an afterthought – not to mention a huge disappointment – without a trip to the Final Four.

Don't get me wrong. The Zags accomplishments are incredible. This will be their 15th NCAA Tournament. Their 27 wins this season are the most regular-season victories in school history. They're just two wins away from just their fourth undefeated conference season.

But let's be honest – have they ever been seen as a national powerhouse? Not really. And they won't until they play to their national ranking in front of the entire country when it matters the most.

This simply won't cut it. First or second round losses five of the last six years. Just two sweet sixteen berths since 2001. They're the postseason mainstays that continually disappoint.

I think Mark Few deserves all the credit in the world for what he's built in Spokane. But he won't be given his due until he can lead a team all the way.

It's a challenge to everyone on this year's team. You've likely earned that top seed. But until you do anything in March, you haven't earned anything else.