Commentary: Wilson's comeback should have been entrenched in playoff lore - but won't be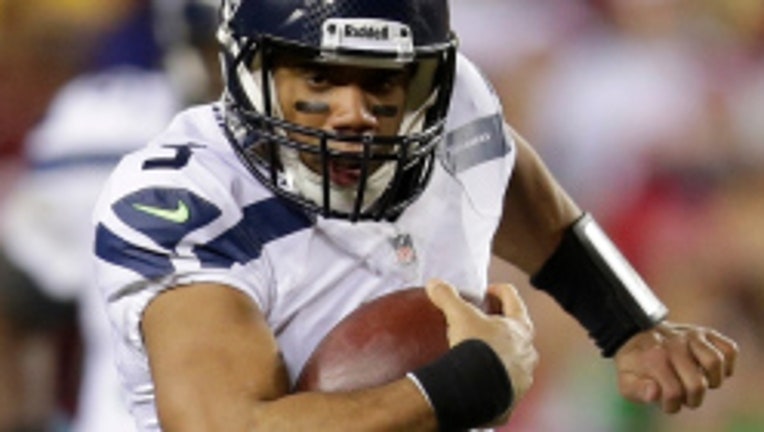 article
ATLANTA -- An incredible comeback should have gone down in NFL Playoff lore Sunday.

Regrettably, it won't.

Let's be honest, no Seahawks fan will ever forget Russell Wilson leading the Hawks back from a 20-point fourth quarter deficit. It was magical. It was historic. It was simply legendary. Wilson led three touchdown drives in one quarter when they needed it most. In the playoffs. On the road. Few veterans could do something like that – and yet the rookie did.

This wasn't John Elway in "the Drive." This was Russell Wilson in "the Drive Times Four." He was the hero. But because the Seahawks lost, it won't be remembered like it should.



Fifty-eight times in playoff history, a team has trailed by 20 or more points at the half. Only once have they come back to win. Sunday was supposed to be number two. Sunday was supposed to be the most historic comeback win since Frank Reich rallied the Buffalo Bills against the Houston Oilers in 1992. Wilson's name should be next to Reich's.

But tragically, it won't.

Wilson will get our accolades. He'll get our praise. But he won't be entrenched in playoff lore yet – even though he did everything to deserve it.

We all remember Elway's 98-yard game-tying drive against the Cleveland Browns on the road in the 1986. But had the browns won in overtime, and not the broncos, it would've never been named "the Drive."

We also remember Donovan McNabb's incredible 4th and 26 conversion to lead the Eagles past the Packers. But had Green Bay won, the words "4th and 26" would have no meaning today.

I think we all know that Seattle sports teams need to do extraordinary things to get the recognition we deserve. What Russell Wilson did today was worthy of that recognition. It was worthy of being headlined in playoff history books – and worthy of unconditional praise for many years to come.

There's no doubt that Wilson will have a chance to make many more playoff memories. Before it's all said and done, I suspect his resume will include a bunch of historic and career-defining postseason drives. But the one today was supposed to be the first. It was supposed to be remembered forever. It was deserving of everyone's praise.

Instead, it's simply a great effort that fell short. And it's not Wilson's fault. To me, that's the biggest disappointment of all.