Commentary: Time running out for Wedge, Zduriencik


SEATTLE -- We put our spotlight on the Mariners, now nine games below .500 and 11 games back in their division.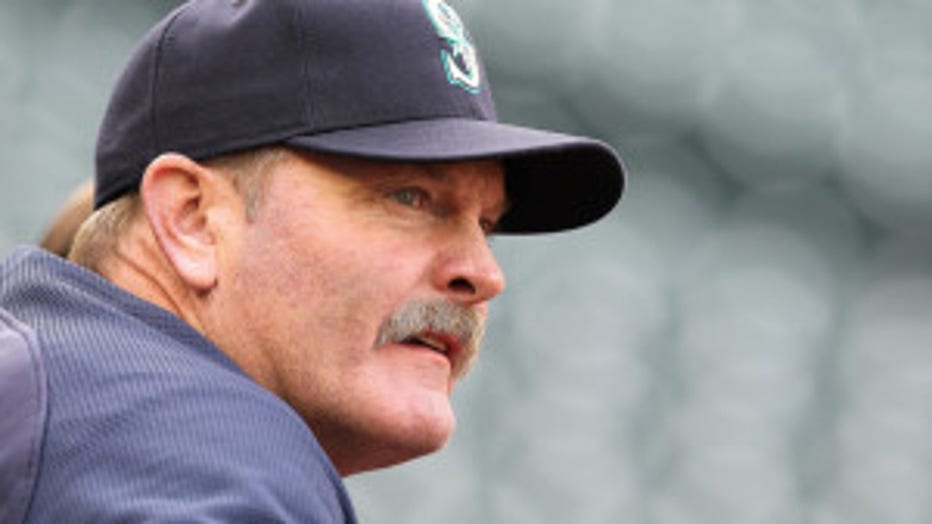 I admit so far, I've been wrong for finally drinking the pre-season Kool-Aid and predicting 85 wins this year.

But more importantly, time is running out for Jack Zduriencik and Eric Wedge.

Zduriencik has now been in Seattle for 4 ½ years and while he's done an admirable job loading up a depleted farm system, the major offensive centerpieces of his long term plan are not panning out. That falls on both Zduriencik and Manager Eric Wedge, who's responsible for developing the young talent at the big league level.

Patience with any plan expires when the plan begins going backwards, like Dustin Ackley and Jesus Montero heading back to Triple A, when Franklin Guitierrez can't stay healthy, and Justin Smoak is on the D-L.

Even Vinny Catricala, the organizations minor league player of the year in 2011, was designated for assignment earlier today.

Sure Kyle Seager's great, Nick Franklin might be a future star, but right now, it's simply not enough.

In a year tabbed as make-or-break for the up-and-comers, the offense is instead being carried by veterans on one-year deals. Either the M's shape up by mid-july, or the trade deadline wil force them to be sellers again, likely forcing some of the veterans out of town, and that will leave us back at square one. Lets hope that day never comes.

After all, how can we trust an organization that says "just wait for prospects Danny Hultzen, James Paxton, and Taijuan Walker", when previous prospects Ackley, Smoak, and Montero haven't panned out yet?

Listen we've stressed countless times on this show who needs to go. That's a given. This many years of futility is a direct reflection of those at the top.

But while we wait on the seemingly impossible, we have to start considering the two men further down the food chain as well. Because our patience, already this when Zduriencik came to town, has pretty much run out. The first manager he hired didn't work out and the second one is struggling too. To some, the steady improvement with the team's record the past three years has earned them a hall pass, but look at the team's record this season, and it's my opinion that they're not deserving of it now.

If work ethic was the only factor, I'd want Zduriencik and Wedge to be with the Mariner's organization forever.

I respect their intentions and I appreciate their candor.

But we all know it comes down to results that still aren't there.

And if they're not significantly better in the months ahead, then, in my opinion, their overall body of work will be grounds for dismissal.