Commentary: The Zags and Big Dance should be fun to watch


SPOKANE -- On Sunday, Gonzaga made school history with its first-ever top seed in the NCAA Men's Basketball Tournament.

The seed is well-deserved. It's a wonderful accomplishment – and it's an even bigger challenge.

I said it three weeks ago - no one knows tournament disappointment more than Gonzaga fans, which have the highest tournament expectations year-after-year. As a number one, the Zags carry the biggest burden this year, which I hope they turn into success. Nothing would verify them as a national powerhouse more than a trip to Atlanta in front of the entire nation. I've been a skeptic before –and I'd like nothing more for them to shut me up this time around.

It wasn't just the Bulldogs that made selection day interesting for the Pacific Northwest. It's also clear the Pac-12 got hosed by the selection committee.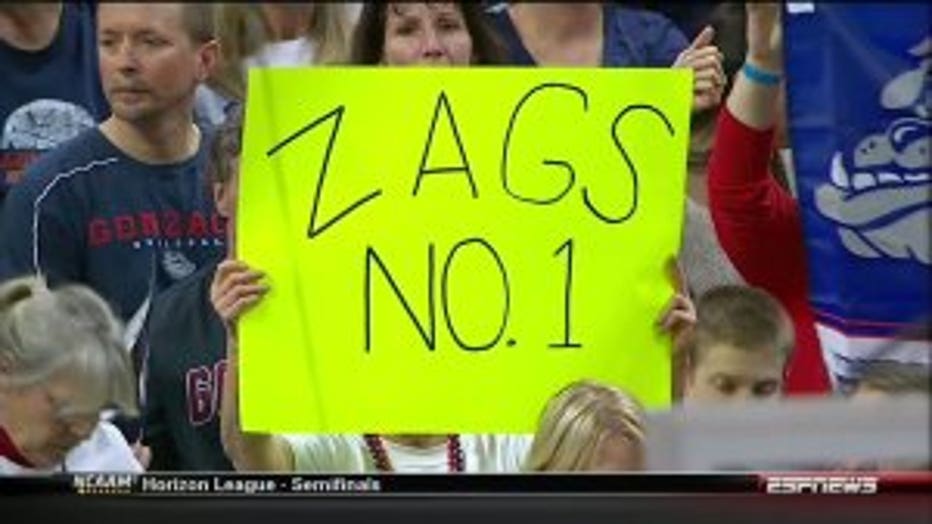 The seedings were a condemnation of the conference as a whole. The highest Pac-12 seed went to UCLA as a number six seed. Oregon, which won the Pac-12 tournament, was a surprisingly low number 12 seed. This is a clear slap in the face.

I won't argue whether it's deserved or not. But I will argue that every Pac-12 team will have a chip on its shoulder to prove the conference's talent is better than the national pundits think. And that's why I like Cal, Oregon, and Colorado to all pull upsets to win their opening games.

After all, this has the potential to be the wackiest tournament ever. If you haven't been following college basketball this season – just know that parity and the lack of dominant teams have ruled the day. Louisville is the number one overall seed, and yet they lost three games in a row at one point this year. Number one seeded Kansas lost three in a row too, including an unthinkable loss to TCU. Duke lost in the quarterfinals of their conference tournament – and by 27 points to Miami.

Every team is more vulnerable than we've ever seen before. And in my opinion, that will make this year's big dance the most exciting one in its history.

I'm not saying a number one seed will lose in the first round. But I am expecting the most upsets on Thursday and Friday than we've ever seen in the first weekend of the tournament.

What I'm trying to say is – there are no trendy upset picks this year. They're all trendy.

Enjoy the show.