Commentary: The King and Kuma, best one-two punch in MLB


SEATTLE -- Jack Zduriencik paid up this off-season and the investment is paying off. Felix is the top pitcher in the American League with a 1.53 ERA. He's 5-0 over his past 6 starts and has already racked up 56 strike outs.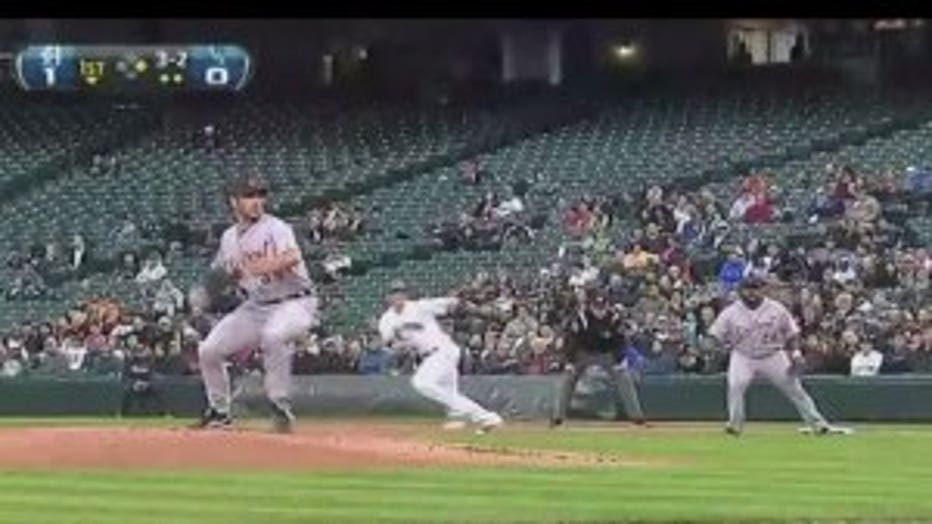 Hisashi Iwakuma earned the number two spot in the rotation this spring and continues to prove why. Kuma is 3rd in the American League with a 1.74 ERA and first in walks and hits per inning pitched.

The numbers don't lie and get even more impressive when the two team up. The pair have combined to allow only 4 runs in their last 4 starts and are 9-3 on the year.

Yet national baseball writers have yet to acknowledge what a force the King and Kuma are to reckon with. Just last week ESPN Baseball analyst Jayson Stark wrote that the Detroit Tigers starting pitchers Justin Verlander and Max Scherzer are the most impressive 1-2 'Whiff-A-Matic' duo in baseball. They are impressive; I'm not saying they're not. I'm just saying Felix and Kuma are better.

Verlander rounds out the top 10 for all Major LEague ERA's while the two Mariners are top 8. Scherzer doesn't even make the top 40.

While the National Media is yet to pick up on the pitching powerhouse brewing in the Northwest. The Mariners know they can count on the one-two punch every 5 days. I like to be optimistic. The Mariners chances of making the playoffs this season are slim, I do think that path is in the future for the organization and when the time comes, the M's will have the pieces to the pitching puzzle in place that wins championships.