Commentary: State high school tournament brings much-needed March Madness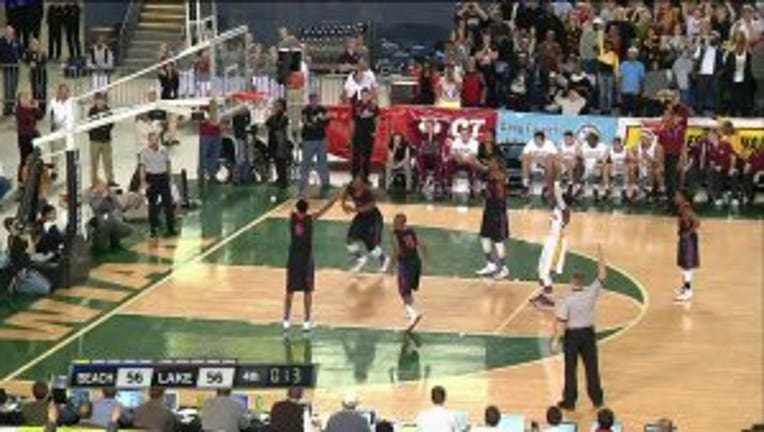 TACOMA -- If you weren't at the Tacoma Dome this weekend for the 3A and 4A State Basketball Championships – or weren't able to catch any the title games on T.V.– you likely missed out on the most exciting local basketball of the month. Unless you're a Gonzaga fan, of course.

Saturday nights title game marathon, which included an overtime thriller between Lakeside and Rainier Beach High School, was one for the ages – yet another reminder of how vital the sport of basketball is to our local community.

I admit I was the guy on the couch last night after midnight, watching Curtis hold off previously-undefeated Jackson in the 4A championship to win their first state title since 1971.

It was unexpected – and truly enjoyable – and to the parents in University Place, well worth letting your freshmen kids stay out past curfew.



In the past, I've given the WIAA tough time for poor decisions – but I'm behind their move that condensed the state field to eight teams and combined the 3A and 4A championships into the same weekend under the same roof. It's given a larger emphasis to the best-of-the-best in our area - and the games this weekend proved it.

The old saying goes, leave your audience wanting more. Many fans did, including me.

It's also appropriate that in the last four months, three coaching legends have continued their legacy with another state title.

In December, it was Butch Goncharoff and Bellevue football. Last month, Brent Barnes and Lake Stevens wrestling. Last night?  Mike Bethea and rainier beach basketball. All are legitimate powerhouses.

All three schools, synonymous with their dominance in a particular sport.

With the future NBA status still in question, and the Huskies and Cougs continuing to disappoint, I thank all the local high school teams for trying to help fill that void, as the month of March begins. It was fun to see regional and local rivalries on display and community pride taking center stage.

The NCAA tournament won't return to Seattle for another two years, when Key  Arena will host two rounds starting in 2015. So for now, local March Madness is reduced to the Tacoma Dome one weekend, and the Pac-12 women's tournament the next.

TheT-Dome lived up to its billing.

To steal a familiar catchphrase when it comes to women's hoops:

Hey Pac-12, you've got next. Good luck.