Commentary: Say what you want - Seahawks have clinched the NFC West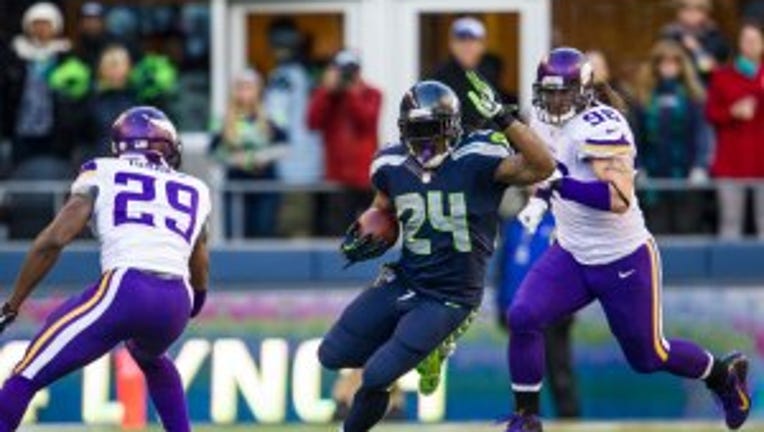 SEATTLE --

We start by putting our spotlight on the NFC West, which by all intents and purposes, is over.

In the words of legendary Lakers announcer Chick Hearn, it's in the refrigerator. The door's closed, the lights are out. The eggs are cooling. The butter's getting hard, and the jello is jiggling.

For the first time in three seasons, the Seahawks will be Division Champs. I know that mathematically, they haven't clinched yet and it could be another few weeks before it's set in stone. But with five games left and three of them at home, I'm calling the race now.

And here's why, the Seahawks still have so much more to play for than just a division title. They're in a position to be the top seed in the NFC, earning a first round bye, and clinching home field advantage throughout the playoffs.

Tell me to wait until the Monday Night Football game against New Orleans and I'll tell you that the Seahawks are 8-1 in prime time games under Pete Carroll. Tell me to wait until after the 49ers game six days later, and I'll tell you that the Hawks' current three and a half game lead is too large to overcome.

After all, as we saw today, the Hawks are finally close to full strength. We saw how dangerous they were down the stretch once they got it going last year, and this year should be no different.

The O-line is finally healthy, and the Percy Harvin spark is real. They guy touched the ball just twice, and was the talk of town all game. And here's the best reason of all, if I said all this to Pete Carroll, or Russell Wilson, or Doug Baldwin, they'd tell me I was crazy. That they're focus is just on the next game, that their job isn't complete.

It's that mindset that has me standing here tonight declaring the Seahawks Divisional Champs. There's no way they're relinquishing that lead and I'll see you at Centurylink for our first home playoff game in January.