Commentary: Next year is ours, 12th Man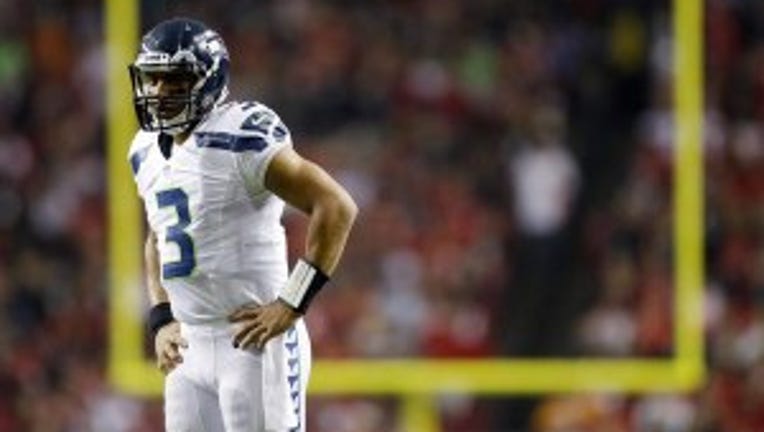 SEATTLE -- The first outdoor Super Bowl in a cold-weather city  in NFL history will be held next year.

I'm ready. After all, it was 23 degrees with snow showers in East Rutherford, New Jersey Sunday.

I can only hope the Seahawks are ready, too.

We can complain all we want about a lack of national respect – and I'd say we've got a pretty good argument – that Russell Wilson deserved the Associated Press Rookie of the Year award and Pro Bowl MVP. That Bobby Wagner deserved Defensive Rookie of the Year. That Richard Sherman deserved to be a Pro Bowl selection. That John Schneider deserved Executive of the Year.

While none of that happened – awards mean nothing – compared to the ultimate goal.



Win the Super Bowl and our legitimate complaints about everything else become insignificant.

We complain about East Coast bias. No better place to win the Super Bowl than the home of the New York Giants and Jets.

Just two years ago in Dallas, with the confetti still flying – sort of – I made this statement about why I was happy the Green Bay Packers won the Super Bowl:

"Because John Schneider was bred in the Packers front office under Ted Thompson – he demands competition for roster spots. I can only hope he has a similar impact to the system Thompson has built in Green Bay."

From 7-and-9 to 11-and-5 –we've taken that first step. As the second-youngest team in the NFL, our prospects are hotter than me in this outfit.

You thought the chip on their shoulders were big this year. Just wait until next season. Belief didn't come until the Chicago game this year. Next year, it starts with game one. It starts with a quarterback getting all the first-team snaps in training camp – and one who believes multiple Super Bowl titles are in their future.

The Seahawks confirmed months ago that they withdrew their interest for hosting the Super Bowl at CenturyLink field. So the only option is for us is to go to it. And we now have a team that can.

Pack your bags, 12th Man – and prepare to dress warm.

There's no place too cold for the Hawks to win their first Super Bowl title.