Commentary: M's will be the St. Louis Rams of the AL West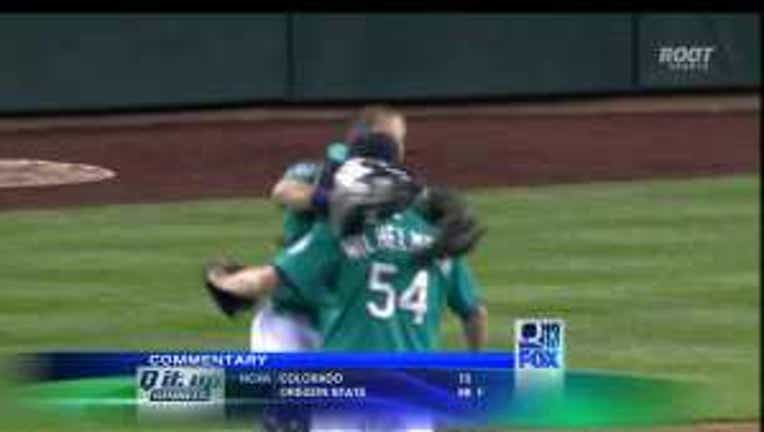 SEATTLE -- When people ask me how the Seattle Mariners will be this season, I tell them the local boys are the St. Louis Rams of the American League West.

Think about the Rams at the beginning of last season. Did you consider them a threat? Not really. Because we all knew the division would likely come down to the 49ers or the Seahawks. The Rams were the upstarts that no one really cared about, that were on the outskirts of the playoff picture, but were never really in it at all.

That's what the Mariners will be this season, ultimately looking up at the division powerhouses.

Like the Rams, the Mariners are a team that's not too scary. They have some potential. They could be a couple years away. The team is bolstered by its defense because it needs more offensive production.



And, finally, they are a team that will be overshadowed by the division leaders.

Did the Rams have their moments this year? Of course they did. Wins over the Seahawks and the 49ers were games that proved they were headed in the right direction. I'm sure the M's will also have eye-raising glimpses this year. But like the Rams, the M's will probably finish right around 500 – slowly improving their record for the third straight year.

For most of us, progress isn't happening fast enough. But look at the record - it is happening. On a national level, no one cares about the Rams right now like no one cares about the M's.

But under-the-radar, Jeff Fisher's building something good. I've always believed in the leadership of Eric Wedge. And feel the same about him.

Before last Mariners season, my advice was simply to "enjoy the ride"- to have no expectations, but enjoy the pleasant moments along the way. I'd say a perfect game and combined no-hitter fit the bill.

This year? I can only advise focusing on the progress and pay closest attention to the young guys. It's a make-or-break year for Justin Smoak. Dustin Ackley has so much more to prove. The heralded prospects will finally get a chance.

If it's headed in the right direction, this is the year you'll see legitimate progress. We saw it with the Rams last year – and I'll be surprised if we don't with the Mariners, too.