Commentary: Light, hope at the end of a ridiculously long tunnel for the M's


SEATTLE -- The Seattle Mariners open their season against the Oakland Athletics Monday night.

And after a few years of eye-rolling, apathy, indifference and jokes, I'm finally endorsing the M's as a contender. Not for a division title yet – but a wild card spot this year.

This optimism has nothing to do with their team-record 22 wins and 58 home runs this spring – although in most cases it might've given us a false sense of security. Instead, it has everything to do with talent, acquisitions and another year of development for a core of players expected to be the future of this team.

And most of all, it has to do with a thing called chemistry.

Walk into this year's clubhouse and it's totally different. The young players are drawn to the veterans. Michael Morse is the center of attention, and who doesn't like Raul Ibanez? For the past few years, Ichiro continued to be silent and isolated, while grumpy-pants Chone Figgins sulked in the corner, spreading his locker room cancer.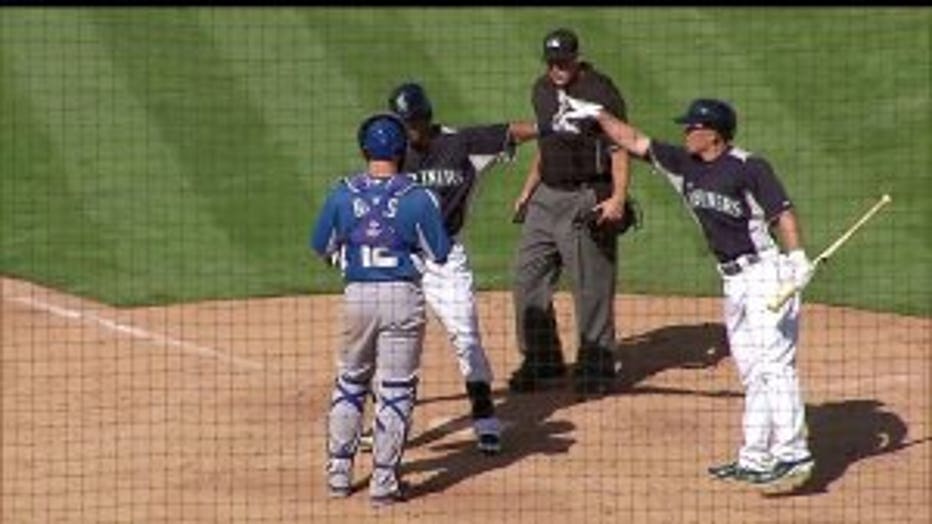 So while they might be overshadowed by the Rangers and Angels, and maybe even the A's. But the Mariners will have a winning record.

My prediction? Eighty-five wins –which the M's have done just twice since 2002. And maybe more because of 19 games against the Houston Astros.

Just because the rest of the country won't be paying much attention to the M's doesn't mean our local fan base shouldn't start taking notice. Because there's finally a reason to watch, and not just every five games when Felix Hernandez pitches. It's actually a product worth watching.

Best of all, the growing pains for the younger guys, if they continue, won't be the center of attention – since Justin Smoak isn't forced to bat cleanup, nor is Dustin Ackley forced to hit leadoff.

Think back to the Seahawks in the second half of 2011 - the team that was starting to turn the corner, but on the outskirts of the playoff hunt through much of December. That's who the Mariners are now: A group whose potential will finally be seen on a regular basis.

In other words, a product we can actually digest every night.

Remember, we've held funerals on this show for the Mariners seasons in June, sometimes even as early as May.

But while this is a make-or-break season for the future of the franchise, I've seen enough to see a light at the end of this ridiculously long tunnel.