Commentary: 'Fire Sark' fans should wait until end of season


SEATTLE -- But we start by putting our spotlight on the current Husky football coach, Steve Sarkisian, who's a week removed from some fans calling for his firing.  I bring it up tonight, because I'm curious how many of those same fans would stick to their guns and say the same thing after a blowout win over Cal last night.

"Fire Sark" or "fire any coach" is obviously a more trendy idea after an embarrassing loss, and tends to fade away after a solid win. It's likely that the uproar from the "fire Sark" crowd will be temporarily muted for the next couple weeks, with an upcoming home win over Colorado almost guaranteed.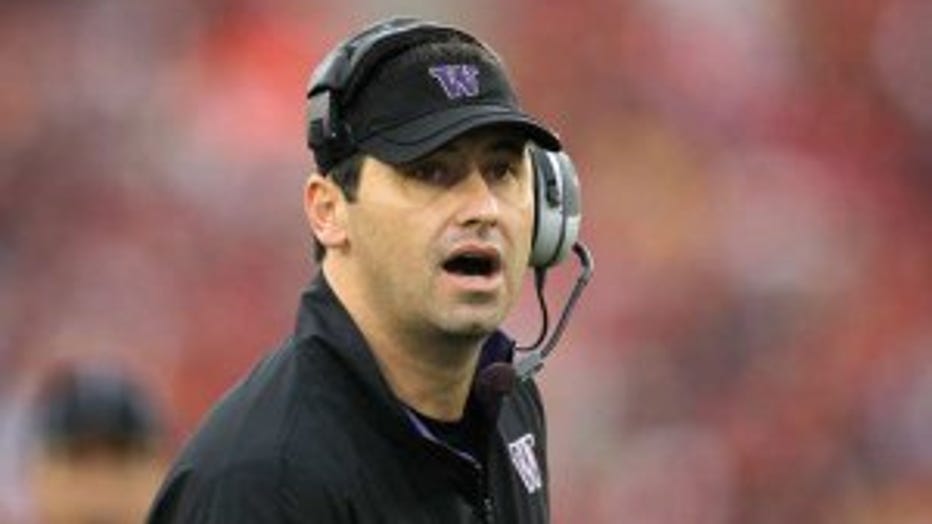 I understand that for most of the "fire Sark" crowd, it's not a knee-jerk reaction. It was a result of frustration from repeated mid-season mediocrity, from five straight seasons with at least a three-game losing streak, and the possibility of another 7-win season.

To them I say, let the season play out first. And if the Dawgs finish with seven wins again, then maybe it's time for a change.  But the way I see it? We're eight games into the year, and the Huskies have played just one real clunker at a really poor time.

What if that clunker had come at Stanford instead, a game they lost anyway, any they had beat Arizona State? Then the Dawgs would be 6-2, without a three-game losing streak and the "fire Sark" crowd would be an even smaller minority.

You can call me a Sark apologist, but I'm willing to give him until the end of the year before making any rash decisions. Outside of the Arizona State game, I've seen enough improvement across the board in terms of talent, aggression and attitude to give Sark the benefit of the doubt.

It's my opinion that Sark's progressed the program far enough in four and a half years to give him a four or five-game litmus test at the end of this season before making a call. After all, the Huskies have had four straight top-25 recruiting classes, two of them in the top 15. The transformation hasn't come fast enough for some, but it's my belief that they're still closer than they've ever been before.

Nick Holt was obvious. With him, we never saw improvement. We never saw the light. But Sark still has time, and a few big games down the stretch to show he still belongs on Montlake, and can leave the legacy he strives for at the University of Washington.