Commentary: Distraction or not, ESPN College Gameday is big-time for Huskies football team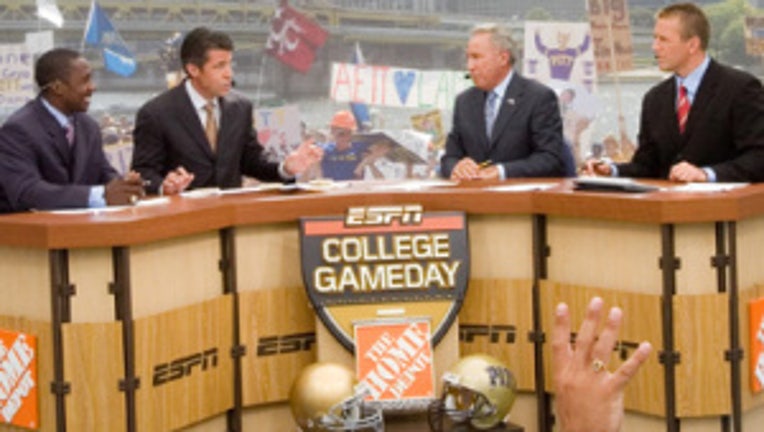 SEATTLE --

We put our spotlight on today's announcement that ESPN's College Gameday will be coming to Seattle next Saturday for the first time ever, to preview the Huskies and the Oregon Ducks.

Downplay it all you want, but this is a huge deal for the Huskies program, and the city of Seattle. To have the UW, and the new Husky stadium in particular, spotlighted for the rest of the country to see, is just another indication of the successful turnaround on Montlake. Despite last night's loss to Stanford, the Dawgs demonstrated enough to prove their game worthy of ESPN's attention, even though it's not even on their air.

Huskies hate the Ducks. The Ducks hate the Huskies. We know it regionally, but I love that everyone around the country will see the mutual venom front and center, on the Huskies home turf.

Last week, given the possibility of Gameday coming to Seattle, Huskies Coach Steve Sarkisian said, "Gameday's not gonna help us beat Oregon, so it doesn't really matter to be honest with you."

I understand the reasoning but look for a different attitude from Coach Sark when he joins the Gameday crew next week. It's basically a fully-paid-for three-hour commercial for his school before the game even begins.

It's clear that the Huskies proved last night they're a top15 team,  that they can not only hang with the fifth-ranked team in the country, but look better throughout parts of the game. The bigger question is whether the newest members of the up-tempo offense can dethrone the masters of the up-tempo offense, Oregon, and hang with them for sixty minutes.

It's an "Us against the world" mentality,  more than any other.

After all, Vegas doesn't think so. The Huskies opened as 10 ½ point underdogs this morning and tonight, it's already moved up to 14.

There's also no question that Lee Corso's picking the ducks. He likes wearing the quack head more than the rest.

Yesterday might have been a warm-up. But next Saturday's the real test. Can the Huskies handle even more distractions and even more attention, and show they've truly taken the next step? Remember, it's not a rivalry if one side always wins and the Ducks have won the last nine.

So I leave with two questions. First, who should be the celebrity guest for predictions? Jake Locker could be in town with the Titans, he'd be a great choice. So would Lawyer Milloy. So would Warren Moon.

And finally best of luck to all the Cougar fans continuing the Gameday tradition with the Washington State flag.

For all the Husky pride – there WILL also be Oregon and Wazzu flags on Montlake next Saturday morning when Gameday comes through. They better have extra security near by.