Commentary: A historic moment for Galaxy midfielder Robbie Rogers


SEATTLE -- We start by putting our spotlight on an historic moment in Sunday night's Sounders game in Los Angeles:  Galaxy midfielder Robbie Rogers, becoming the first openly gay male athlete to play on a major professional sports team in the United States.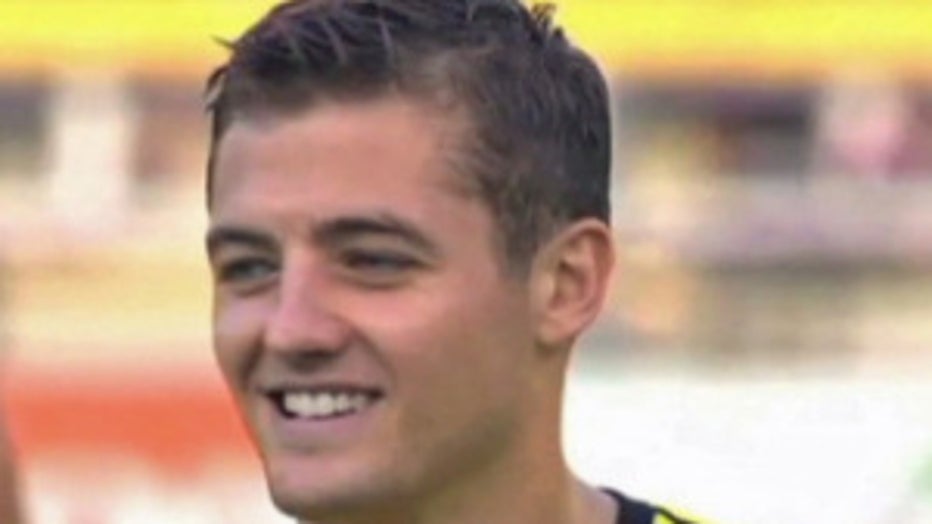 I applaud him wholeheartedly for the significance of the moment. But I also hope that similar future moments become a complete non-issue.

Don't get me wrong, Rogers represents another major milestone in the path to acceptance and tolerance. And it's a courageous step by a man blazing a trail in what historically and somewhat tragically have been bumpy waters. I'm excited that Rogers, who originally came out in February before retiring, changed his mind, because in his words, it's been a positive experience – that people are accepting and loving, and that he can become a positive role model going forward.

Like Jackie Robinson and Danica Patrick, Rogers and NBA player Jason Collins, who came out last month, are heroes - for being the faces of a new generation, and facing scrutiny head on.

But not to diminish its importance, I relate to these comments by Galaxy coach Bruce Arena the most: "We're not in this to pioneer social issues. We're trying to win games as a team, and we're trying to produce the best team we can."

In a perfect world, that's what it should be about. A player's talent – not their race. Not their sex. Not their sexual orientation.

And I hope for the day when stories like Rogers and Collins are no longer news.

By the same token, I shake my head at the hypersensitivity of political correctness involving minorities in sports. Case-in-point: if Collins doesn't sign with an NBA team, many will immediately cite homophobia, rather than account for his age and unimpressive stat line. If he signs with a team, I can promise it will be because of the team's belief in his contributions on the floor.

Another example? I've called NASCAR drivers Tony Stewart and Kyle Busch "cry babies" on the air many times for their temper tantrums when they lose. But when I called Danica Patrick the same after she threw a similar tantrum, some called me a sexist pig.

Anyone who follows NASCAR would agree - Stewart, Busch and Patrick are all great drivers. But they're often cry babies when they lose.

And while I commend Danica for her racing abilities and for breaking barriers, I hope that one day she can be scrutinized just as equally as her peers, without it being considered sexist.

Similarly, Robbie Rogers' presence with the Galaxy tonight is a truly historic moment. I praise him for bearing the burden, for carrying that flag.

But equally historic will be the day when he's scrutinized for his play on the field – and not one person attributes that criticism to being anti-gay.