Colorado fire considered a crime scene


COLORADO SPRINGS, Colorado -- As hundreds of firefighters began to get the upper hand on a huge blaze near Colorado Springs, Colorado, investigators stepped up their probe into the cause of the most destructive wildfire in the state's history.

The 16,000-acre Black Forest Fire, which was 65% contained Sunday, is now considered a crime scene, according to El Paso County Sheriff Terry Maketa, who said it will be some time before residents will be allowed to go home permanently.

"We have a crime scene in there. We have fire in there. We have downed power lines in there. We have trees falling each time there is a gust of wind," he said, adding he was calling it a crime scene until proven otherwise.

The sheriff said the Bureau of Alcohol, Tobacco, Firearms and Explosives has been called in, along with state authorities.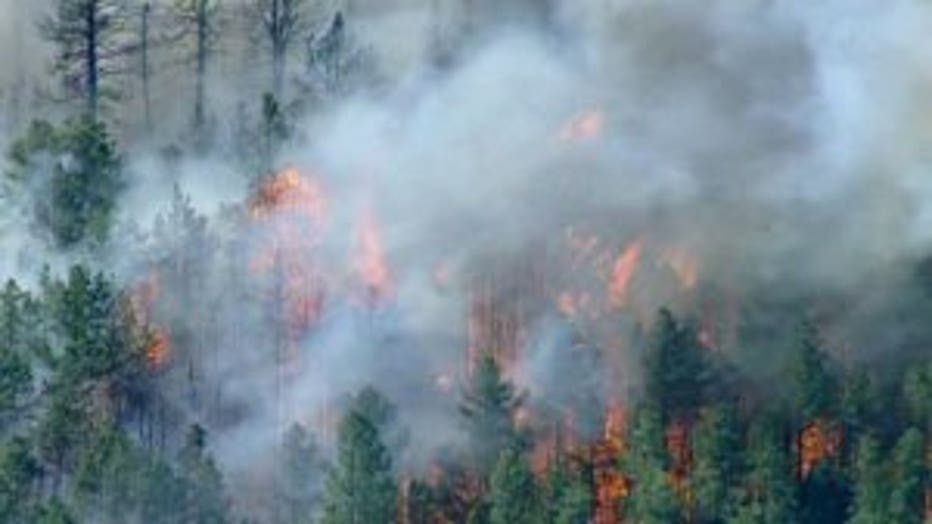 "It has far expanded beyond just my arson investigator," he said Sunday. "We have brought experts in to give us the greatest possible chance to not only determine the cause, but whether there was criminal intent or not."

No explanation was given for the crime scene designation.

The revelation comes as fire teams made significant progress against the flames northeast of Colorado Springs over the weekend, with containment growing from 5% to 65% in just a few days time.

And the forecast continues to look promising.

The National Weather Service says highs will be in the upper 70s through Tuesday, with up to a 40% change of rain each day and light winds.

Temperatures in the 90s, little rain and blustery winds fueled the Black Forest Fire in its early days.