College player breaks leg; players on bench cry, vomit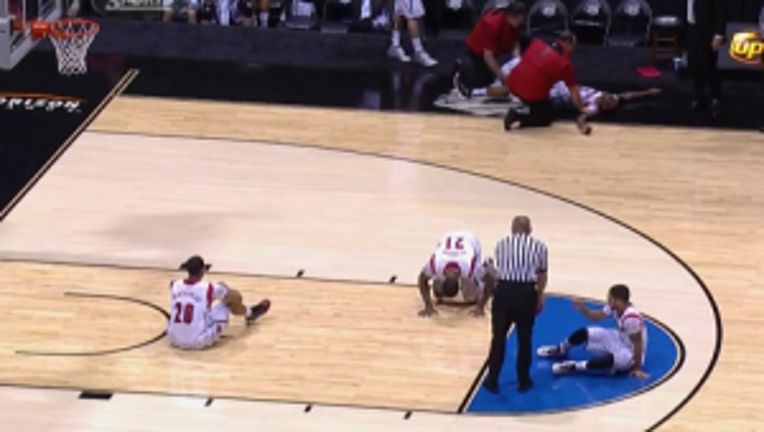 INDIANAPOLIS -- Louisville guard Kevin Ware has a broken right leg after landing awkwardly when he tried to block a shot by Duke guard Tyler Thornton.


Replays showed that Ware's lower right leg appears to snap as he lands from a lengthy leap to contest the shot.

The injury occurred with 6:33 left in the first half. Thornton's shot was good, cutting Louisville's lead to 21-20 at the time. Louisville was leading at the half, 35-32.

For more on this LA Times story, click here.