Colder and drier weather ahead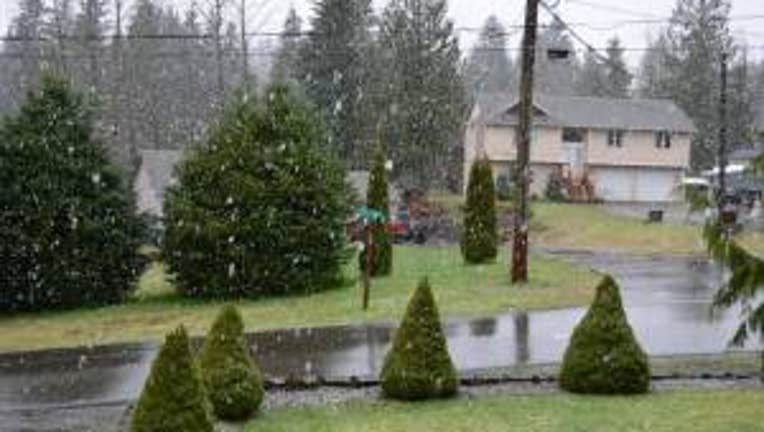 A cold start this morning around the Pacific Northwest—and while a lot of kids were likely hoping to have a snow day. However, only a few school districts north of Seattle were on any sort of a delay due to weather.

It's always a battle this time of year when colder air advances on the region-- cold air holds less moisture than warm air. So, the question always will be will the air have any moisture left to give us some snow? It does take quite a bit of falling snow to make the surface cold enough to let it stick, let alone starting to accumulate. This time around the battle looks to be won by the colder, drier airmass. Sticking mostly on some grassy surfaces and and tops of cars and houses-- we'll see a few snow showers as we trend more dry getting into the afternoon.

Cascade Foothills and the Cascade mountain passes getting a bit of snow showers today—but not much for accumulation. Snow level rising to about 1,000 feet this PM as we dry out.

As a system of low pressure drops further into Oregon—we'll start seeing some limited clearing by noon. I'll call for partly sunny this afternoon and perhaps more clear skies tonight to allow those temps to really drop into the upper 20s. High temps: near 40 for Seattle/Puget Sound, 40-45 along the Pacific Ocean beaches, 20s at the Cascade Passes.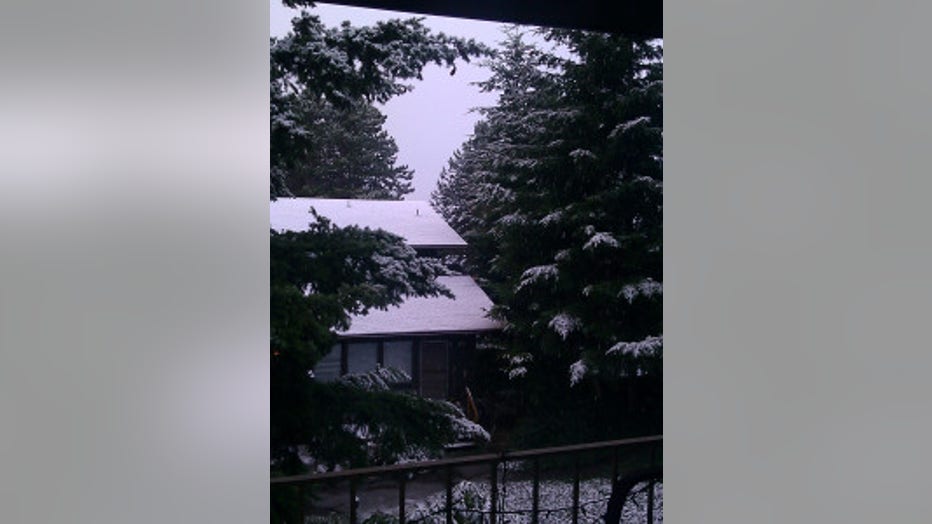 Snowy morning in Bellingham. Photo: Gina Johnson


Another shot of possible low elevation snow looks to happen early on Saturday morning, but most forecast models keep us cloudy. Sunday looks great for game day with a cold morning that makes for perfect watching weather for taking in the Seahawks game right here on Q13 FOX. Enjoy and go 'hawks!