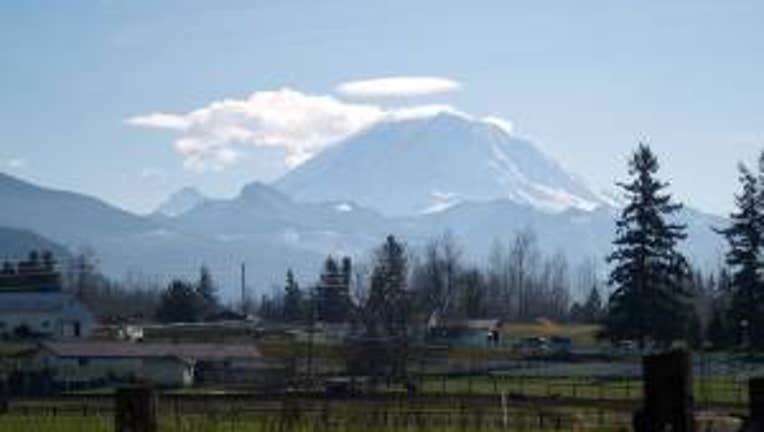 A cold start for Thursday. Many areas west of the Cascades are right around freezing, with some wind chills in the teens and 20s if you're unlucky enough to be near the whipping winds that are blowing the hardest in the Cascade foothills east of Seattle. The good news is that the strongest wind gusts are showing signs of easing up and the wind advisory for the Cascade foothills expired earlier Thursday morning.

Up next are the increasing clouds this afternoon from the south and a few rain showers by dinner time. High temps 38-44 around Seattle. Normal temps for this time of year is mid 40s.

This incoming rain could cause travel problems in areas that won't warm up above freezing today, so the frozen air stuck in place in the Columbia River Gorge and Central Washington will cause the rain to freeze upon arrival. In the Gorge, ice accumulations of up to a 1/10" are possible. Historically this has closed Interstate 84 and Washington's SR 14. In Central Washington some freezing drizzle on roadways on Interstate 90 and US 97 could prove to be very slick for drivers.  The National Weather Service office in Portland has issued a freezing rain advisory from 4 p.m. Thursday until 4 p.m. Friday for the Gorge if you'll be travelling in that part of the Northwest.

On Friday,  Seattle is looking mostly cloudy with some possible morning drizzle or showers. It will be a bit warmer in the overnight hours due to cloud cover. A weak front could move some showers into the Seattle area on Saturday evening, but most forecast models put the precipitation in the Cascades and north of Everett. Next week is looking a little wetter than this week has been.