Cold enough for snow showers or snow Thursday -- and through weekend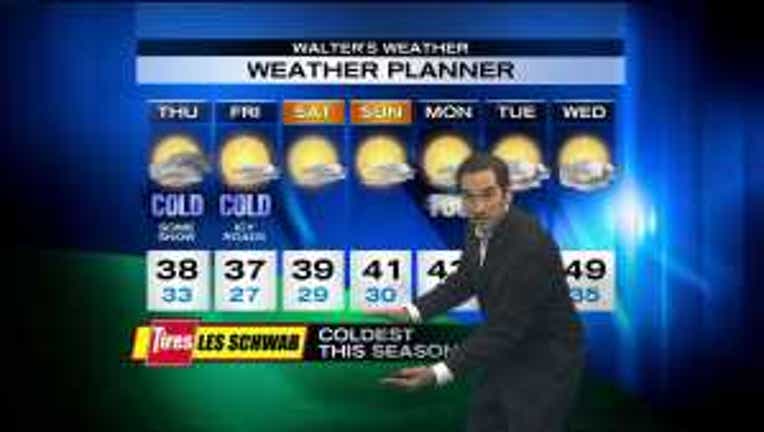 SEATTLE -- It will be cold enough for snow through the weekend. It'll be generally dry but any moisture rolling down from the north will fall as snow.

The most likely places for snow on Thursday morning will be points east of Interstate 5, away from the Puget Sound on higher hills, and around the Hood Canal -- Bellingham, Everett, Sammamish plateau, North Bend, Enumclaw, Highway 18, Puyallup, etc. The most snow will be around Lake Stevens.

It will also be cold enough for icy roads through the weekend during the mornings. Cold but some sunshine.