Cold & dry, and an Air Stagnation Advisory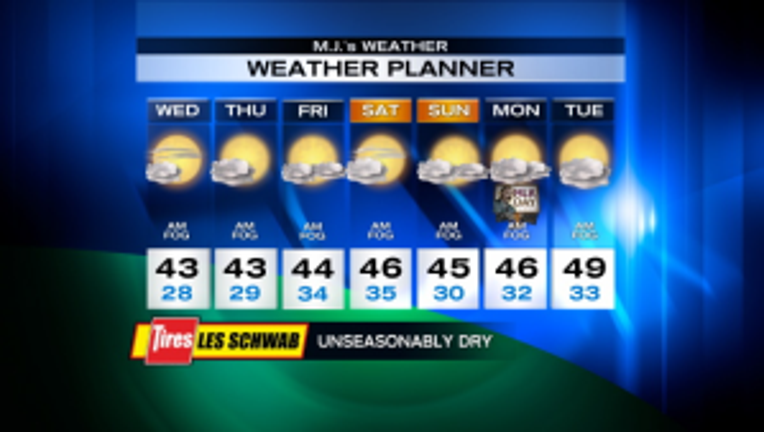 A big blocking ridge of high pressure is continuing to protect us from weather systems and this dry streak is on track to become the 2nd longest January dry streak on record.  (The longest is 15 days, back in 1963.)  It looks likely to continue to be cold and dry all the way through next Tuesday, with a slight warm up over the weekend.  The biggest issue now with the ridge of high pressure and temperature inversion is the stagnant air.  The Weather Service has issued an Air Stagnation Advisory for areas around Puget Sound through Friday.  There are Burn Bans in place for King, Pierce, Snohomish & Thurston Counties.  No wood burning, unless it is your only source of heat.  There is a $1,000 fine!

Viewer photo of the day . . .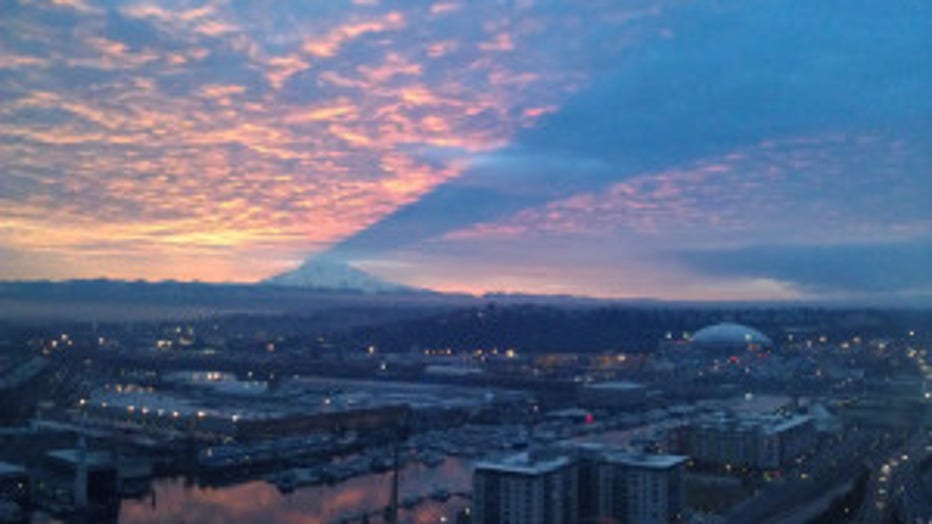 Mt. Rainier casting a shadow on the cloud deck above at sunrise. From Susan who was on the 20th floor of the Wells Fargo Building in Tacoma.