Cold case reopened: Man arrested for 1991 murder in Tacoma


TACOMA -- Police say they've cracked a case that's more than 2 decades old and now a Pierce County man is in jail facing a murder charge.




At first, cops couldn't link Michael Shaef to the deadly shooting that killed 28-year-old Jerald Iafrati, but then Shaef's ex-wife changed her story while she was serving time in prison.

"After so many years, I thought it was unreal," said Jeff Iafrati, Jerald's brother, in a telephone interview from Maryland.

The Iafrati family now finally has the closure they've been seeking for the past 22 years.

"After years passed I think we just kind of thought, oh my goodness I guess they're never going to catch this guy," said Iafrati.

Detectives with the Tacoma Police department arrested 51-year-old Michael Shaef this week in connection to the case.

Shaef was active in the legalized marijuana movement -- he even went on-camera with Q13 Fox News last spring. Shaef talked about his store, the Stonegate Restaurant and Bar, contending his customers could legally smoke pot indoors.

"Here he is with you guys doing an interview and he's out there in the public eye knowing in the back of his mind knowing he's done this horrific crime," said Iafrati.

The shooting happened on North Sheridan Avenue in Tacoma in the spring of 1991.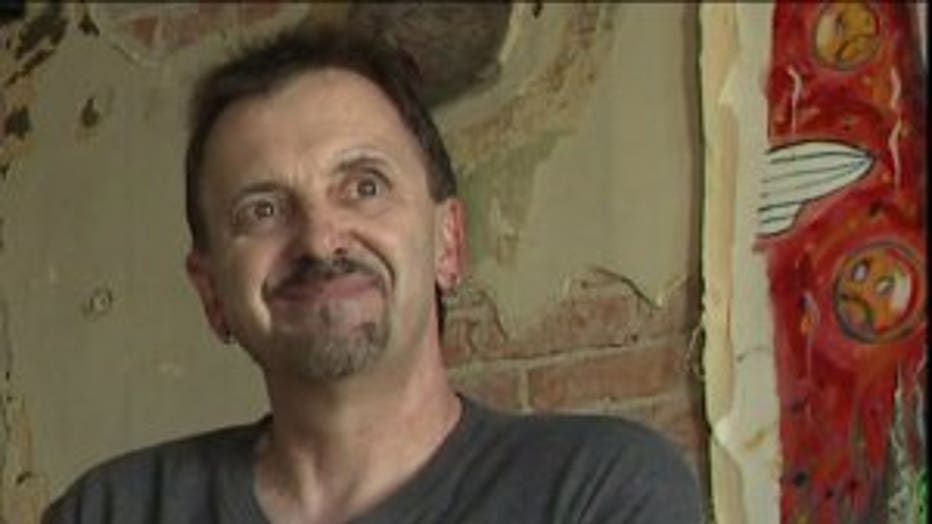 Cops say Shaef and another man shot Jerald Iafrati in an apparent botched robbery.

"There are basically two ways that these cold cases are solved," said Pierce County prosecutor Mark Lindquist. "Number one is DNA, number two is just gold old-fashioned detective leg work. People talk and they keep talking."

Now that Shaef is facing charges in the murder, the victim's family says they finally have justice.

"It's been 20 some years and when you lose a loved one you just live with the unknown," said Iafrati. "We always wondering what's that guy doing? Have they harmed anyone else?

Shaef could be facing more charges in the coming days, and a second suspect in the deadly shooting is still on the loose.