Closing of Semiahmoo Hotel 'like a nuclear bomb' to town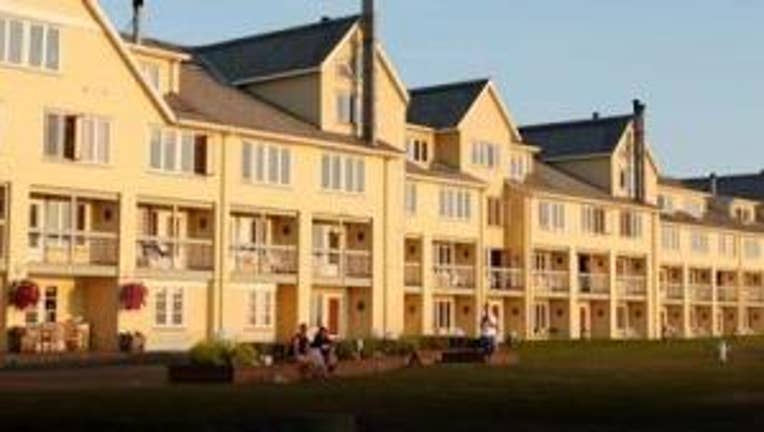 BLAINE, Wash -- A Blaine resort hotel, the town's largest employer, has announced that it will have to close and put more than 200 people out of work.

According to the Bellingham Herald, Semiahmoo Resort Co. will shut down Semiahmoo Hotel Dec. 1. The hotel has been struggling to attract bookings for its conference rooms since the recession began in 2008, the Herald said.

The news was upsetting to Kelli Carroll and her love, Christine, who had planned to marry at the resort on Aug. 3, 2013.

"Christine really wanted it to be by the water, so we looked around and settled on Semiahmoo," Carroll said. "After really talking and looking at so many places, it felt good to us. Home is bellingham, so we made a decision and put down the money."

She said the hotel has agreed to refund the couple's money. But now disappointed, they have no choice but to give up the location they had their hearts set on and begin the difficult process of making other plans.



Semiahmoo Resort, which lies on a spit of land near the Canadian border in Whatcom County, is one of the largest resorts in the state. Semiahmoo Golf & Country Club and Loomis Trail Golf Club, both owned by Semiahmoo Resort Co., will remain open.

Blaine City Manager Gary Tomsic told the Herald that the hotel tax from Semiahmoo generates about $200,000 annually for the city, which comprises most of the city's budget for tourism promotion activities. The hotel also generates between $125,000 to $150,000 in sales tax for the city, which is used to fund a wide range of city services including Blaine police.

The shutdown is, "on the Richter scale, probably about an eight," Tomsic told the Herald. "This is like a nuclear bomb hitting me today."

Blaine had been facing a $350,000 budget shortfall before the announcement.

The Upper Skagit Indian Tribe, which owns a majority stake in the hotel, is in negotiations with hotel management firm Warnick + Co. to have the firm buy the hotel, the Herald said. The hotel may avoid shutting down if Warnick + Co. acquires it, but the state of negotiations is unknown.