Clinton urges girls at Seattle school to reach for the stars


SEATTLE -- Seattle Girls' School was one of four schools in the nation to participate in a discussion Thursday with former Secretary of State Hillary Clinton and daughter Chelsea to promote girls' participation in the fields of math, science, technology, engineering and arts.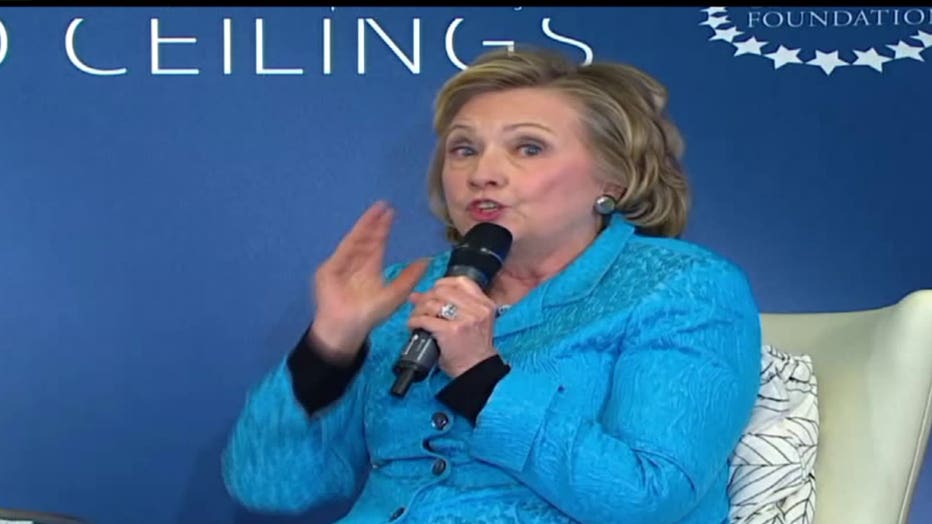 Hillary Clinton addressing girls via Skype at four schools in the nation, including Seattle Girls' School, on Thursday about empowering women. (Photo: KCPQ-TV)


"Be as good as you can be, and you may not be the best, but you're going to be good enough," Hillary Clinton told the girls via Skype.

The Seattle Girls' School students in the classroom were prepared -- not for a test or a quiz but for a conversation.

"When you have a strong, empowering woman like Hillary Clinton saying, 'Yeah, go for it, you should do this,' then it really tells girls, yeah, maybe I can do this," said student Ashaung Helmsetetter.

It may only have been the first in a series of conversations, but it`s clear the message was received.

Ashaung was asked what she wants to be when she grows up?

"A lawyer and then the president," she replied. Then adding with a big smile, "But a lawyer."

The initiative is led by the Clinton Foundation. You can follow the conversation on Twitter using the hashtag noceilings.