Clinton discharged from New York hospital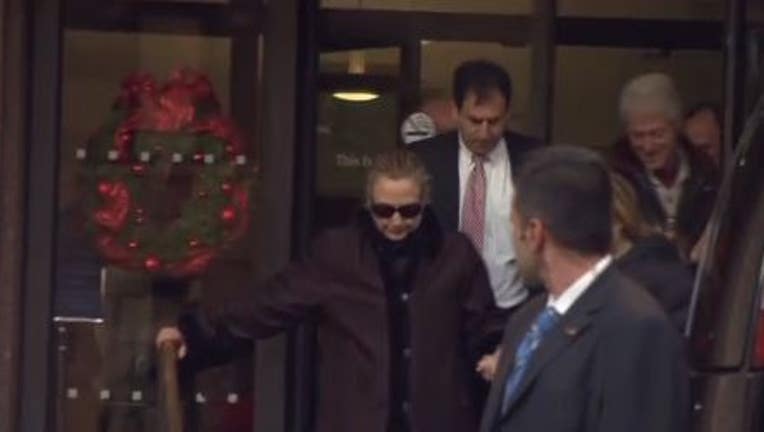 article
-- Secretary of State Hillary Clinton was discharged from a New York hospital on Wednesday, three days after she was admitted for treatment of a blood clot in a vein between her skull and brain, the State Department announced.

"Her medical team advised her that she is making good progress on all fronts, and they are confident she will make a full recovery," Clinton spokesman Philippe Reines said in a statement announcing her release.

Clinton walked out of New York Presbyterian Hospital accompanied by her husband, former President Bill Clinton, and daughter, Chelsea, for a brief period Wednesday afternoon. She had been admitted Sunday, after doctors found the clot during a medical test related to a concussion she suffered in December.

The secretary is being treated with blood thinners to dissolve the clot, which has not resulted in a stroke or any neurological damage. Doctors expect her to make a full recovery.

For the complete CNN story, go here.