Climate Pledge Arena, Seattle Kraken and FOX 13 announce new media partnership
SEATTLE - FOX 13 (KCPQ), Climate Pledge Arena and the Seattle Kraken announced on Monday that they are teaming up to create a new media partnership. The partnership includes a new Kraken-focused show, "What's Kraken?," which will debut on Feb. 8 and air every Wednesday at 7 p.m. Pacific Time on FOX 13 for the remainder of the season. 
"This partnership allows us to create the ultimate experience, going beyond the games to produce the extensive and exclusive, all encompassing content that the team's strong fan base demands," said Sheila Oliver, Senior Vice President and General Manager of FOX 13 and FOX 13+.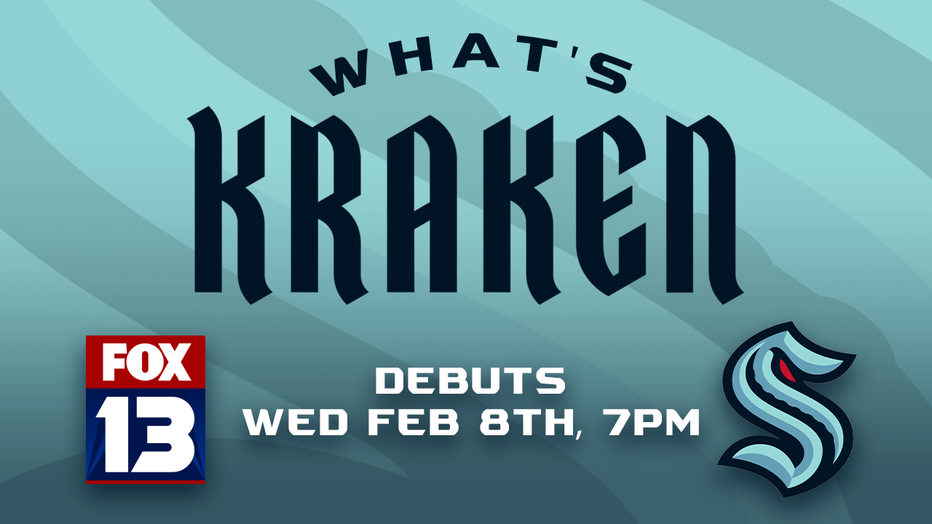 "Good Day Seattle" will expand its hockey coverage with a new segment, "Hockey 101" led by co-anchor Bill Wixey. Concerts from Climate Pledge and other events will also be featured in the show. FOX 13's new daily show, "Studio 13 Live," hosted by Mireya Garcia and Carly Henderson, will feature lifestyle segments on the team, Climate Pledge events, arena personalities and community initiatives.
"What's Kraken?" will air Wednesdays on FOX 13 (KCPQ) with an encore run at 10 p.m. on FOX 13+ (KZJO). The new half-hour program will cover the team on and off the ice, with features, interviews and giveaways. FOX 13 sports anchors Aaron Levine and Ian Furness will be joined by Kraken hosts and guests to go behind the scenes as the team competes for a playoff spot.
"We are thrilled to expand our broadcast footprint and add more Kraken and Climate Pledge Arena content to FOX 13," commented Victor de Bonis, team president of the Seattle Kraken. "FOX 13 has a history of excellent coverage of Seattle's sports teams and we are excited to get to work."
 

The FOX 13 sports team of Aaron Levine, Alyssa Charlston, and Ian Furness, alongside digital reporter Curtis Crabtree will handle the expanded Kraken coverage. Levine is FOX 13's Sports Director and the principal host of the station's Seahawks coverage and "Seattle Sports Live" every Sunday night. Furness is a veteran broadcaster from Seattle, famous for his afternoon radio show on KJR. He has announced more than 1000 minor league and junior hockey games over the last three decades and in October 2021 enjoyed his first NHL game behind the mic during the broadcast of Kraken's first victory.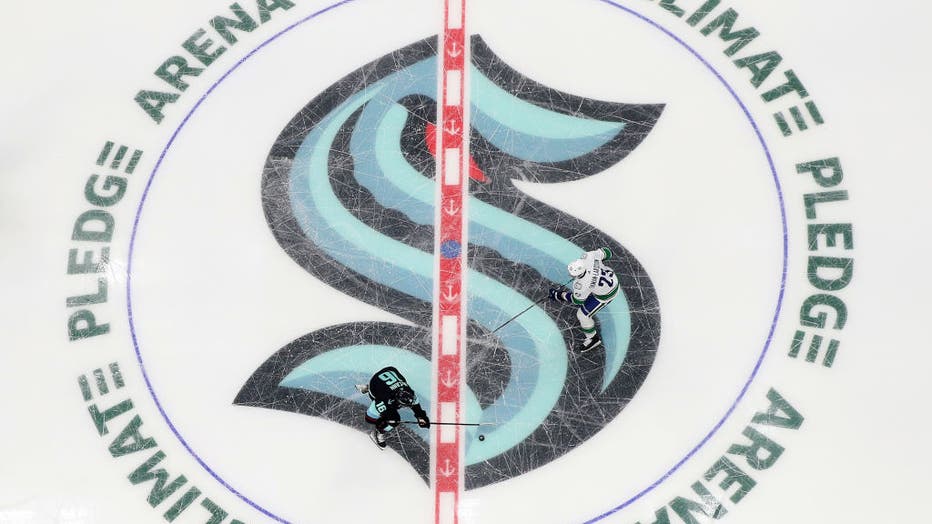 SEATTLE, WASHINGTON - OCTOBER 23: Jared McCann #16 of the Seattle Kraken skates over the center ice logo while defended by Oliver Ekman-Larsson #23 of the Vancouver Canucks during the Kraken's inaugural home opening game on October 23, 2021 at the Cl
Kraken games broadcast on Root Sports. For radio coverage, every Kraken game will be available on KJR, iHeartRadio and SiriusXM.