Cleveland suspect's brother: 'If I knew, I would have reported it'


By Matt Pearce

Los Angeles Times

For two days, Pedro and Onil Castro were suspects in one of the most notorious crimes in Cleveland's history. Along with their brother, Ariel, the trio were arrested last week on suspicion of kidnapping, raping and holding three young women captive for roughly a decade.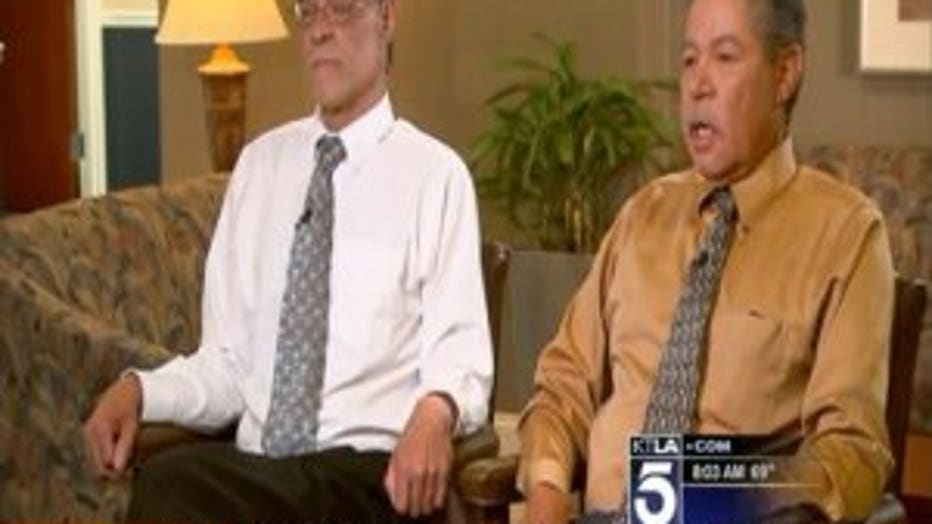 Then officials determined that Pedro and Onil were not linked to the crimes allegedly perpetrated by Ariel, 52. Now the pair say they have become collateral damage in the case against their brother.

"It's going to haunt me down because people going to think, yeah, Pedro got something to do with this — and Pedro don't have nothing to do with this," Pedro Castro, 54, told CNN in an interview (click here) from an undisclosed location outside Cleveland. "If I knew, I would have reported it, brother or no brother."

Onil Castro, 50, sitting alongside his brother, added his shock at having his name linked to the kidnappings.

"I was a very liked person, individual," Onil told CNN. "I've never had any enemies. No reason for anybody to think that I would ever do something like that. It's a shock to all my friends. They couldn't believe it."

Ariel Castro, a former school bus driver, is being held in lieu of $8 million bail on four counts of kidnapping and three counts of rape. Officials believe he fathered the 6-year-old girl recovered when one of the women escaped the home and called 911.

On Sunday, attorneys for the three victims issued statements from the women, who have been discharged from the hospital where they were taken after officials recovered them from Castro's Seymour Avenue home.



"Thank you so much for everything you're doing and continue to do," said Amanda Berry's statement. "I am so happy to be home with my family."

"I'm so happy to be home and want to thank everybody for all your prayers," Gina DeJesus' statement said. "I just want time now to be with my family."

"Thank you to everyone for your support and good wishes," Michelle Knight's statement said. "I am healthy, happy and safe and will reach out to family, friends and supporters in good time."

Attorney Jim Wooley, who read the statements on behalf of the women, urged the public and news media to respect their privacy. He said they will give no interviews to news outlets while the criminal case against Ariel Castro is active, given that they were both victims and witnesses.

"Ms. Berry, Ms. DeJesus and Ms. Knight have asked — in fact, have pleaded — for privacy at this time so that they can continue to heal and reconnect with their families," Wooley said in his own statement. "You all care greatly about their well-being, so please respect this most basic request. Give them the time, the space and the privacy so that they can continue to get stronger."

That announcement followed Cleveland Mayor Frank G. Jackson's order on Thursday for city law enforcement to stop leaking details of the women's ordeal to the press, for the sake of the criminal case and out of respect for the victims.

After the discovery of the women May 6, a confidential police report that detailed horrific conditions in the home was leaked to the news media, prompting the crackdown.